Help make The Chris Gethard Show the #1 podcast on iTunes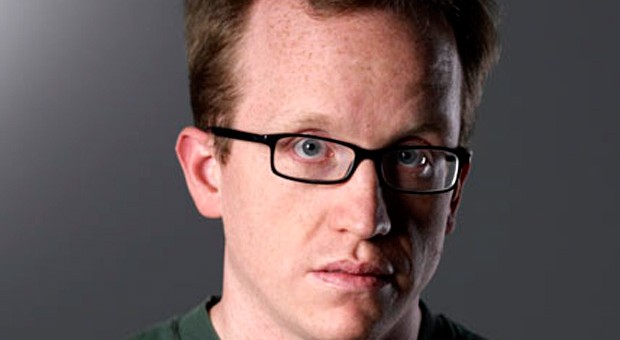 Posted by Melissa Locker on
Our beloved adopted comic Chris Gethard is on a mission: To make The Chris Gethard Show the #1 video on iTunes. And he needs your help.
Last week, Chris issued a proclamation to his fans:
LET IT BE KNOWN – if at any point between the posting of this message and 11 pm est on February 13, 2013 The Chris Gethard Show becomes the #1 ranked video comedy podcast on iTunes, I will spend the entire hour of next week's show listening to Gangnam style on a loop, while Emma Noble uncomfortably slaps me in the face, with an ice pack in my underwear, all while doing advanced Algebra even though math is so impossible to me that it sends me into a depressed rage.
Fans of his public access program The Chris Gethard Show made that bit of magic happen in a single day, because come on, who wouldn't want to see Chris get slapped in the face while doing algebra and listening to Gangnam Style with an ice pack in his drawers? In response to that feat, Chris had no choice but to up the ante. Now Chris has promised that if the show becomes the #1 overall video podcast, on top of all that other stuff, he'll do the show with his face painted (without looking at how his face is painted before going on air), while eating deviled eggs he makes himself (without a recipe), and wearing the most humiliating shirt an audience member brings him.
In the three days since Gethard made that promise, The Chris Gethard Show has climbed to climbed the podcast charts, but we need your help to make Chris' humiliation a reality we can all point and laugh at. So head over to The Chris Gethard Show's iTunes page to subscribe and rate the show and keep the momentum going.
If that's not enough Chris for you, the PBS documentary web series Modern Comedian, followed him around with a camera for a day. It's an in-depth and surprisingly serious look at The Chris Gethard Show, what it means to its fans and to Chris himself. Watch it now:
Want the latest news from IFC? Like us on Facebook and follow them on Twitter@IFCtv