Chris Cooper named "The Amazing Spider-Man 2's" Norman Osborn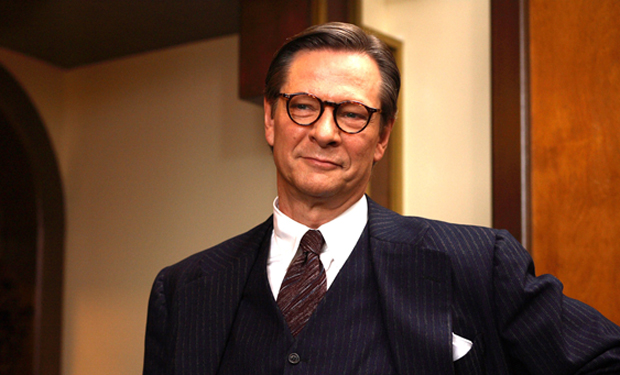 Posted by Terri Schwartz on
"The Amazing Spider-Man 2" has gained a surprising new character addition: Norman Osborn. Chris Cooper has been confirmed for the movie, though it's unclear if he'll play a central villain just yet.
The Hollywood Reporter has the news, and though the article's headline says Cooper will be the Green Goblin, its actual text isn't so clear. All THR can say is that Cooper will play Osborn, but the site doesn't know if he'll don his Green Goblin mask in "The Amazing Spider-Man 2" or its assumed sequel.
"The Amazing Spider-Man 2" has already cast "Chronicle's" Dane DeHaan as Harry Osborn, so it's not a massive surprise that the character's father has been cast. Still, Cooper is a big name in a movie that's already overloaded with big names. If we have our way, he'll have a supporting role here and come back to be a bigger issue for Peter Parker to deal with in "The Amazing Spider-Man 3."
In other Spidey news, some set photos have hit the web that show Shailene Woodley in costume as Mary Jane Watson. You can see them over at /Film. The images in question have people complaining that Woodley won't be a hot enough MJ, but we have a feeling she'll do a fantastic job once this movie finally hits theaters.
"The Amazing Spider-Man 2" stars Andrew Garfield, Jamie Foxx, DeHaan, Colm Feore, Felicity Jones, Paul Giamatti and Sally Field. Foxx is playing Electro, DeHaan is Harry Osborn and Woodley is Mary Jane Watson. Here's the official synopsis:
In "The Amazing Spider-Man 2," for Peter Parker (Andrew Garfield), life is busy – between taking out the bad guys as Spider-Man and spending time with the person he loves, Gwen (Emma Stone), high school graduation can't come quickly enough. Peter hasn't forgotten about the promise he made to Gwen's father to protect her by staying away – but that's a promise he just can't keep. Things will change for Peter when a new villain, Electro (Jamie Foxx), emerges, an old friend, Harry Osborn (Dane DeHaan), returns, and Peter uncovers new clues about his past.
Do you think Cooper will make a good Norman Osborn? Tell us in the comments section below or on Facebook and Twitter.