Celebrate Valentine's Day with Out There e-Cards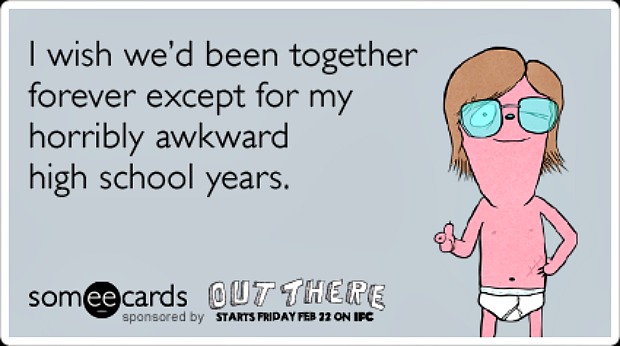 Posted by Melissa Locker on
The best thing about the internet is that you can watch a full episode of our new animated series "Out There" while you are in your cubicle at work. The second best thing about the internet is cat videos and the third best thing about the internet is that it is never too late to send a card. Take today for example, do you think it's too late to send your sweetie a Valentine? Heck no! Animate your feelings perfectly this week with some pop art with heart when you let the characters of IFC's newest animated series Out There do the talking for you with special customized Someecards sent through the pipes and tubes of the internet to your valentine's smart phone or computer. It's just what St. Valentine would have envisioned if he had been more of an outside-the-box thinker.
Visit SomeEcards right now to start sending your favorite people their very own heart-warming "Out There" Valentine's Day card, like this one:
Want the latest news from Out There? Like them on Facebook and follow them on Twitter @IFCouthere.
"Out There" premieres on IFC on February 22 at 10:30/9:30c