Stanley Tucci out, Hayley Atwell in for "Captain America: The Winter Soldier"?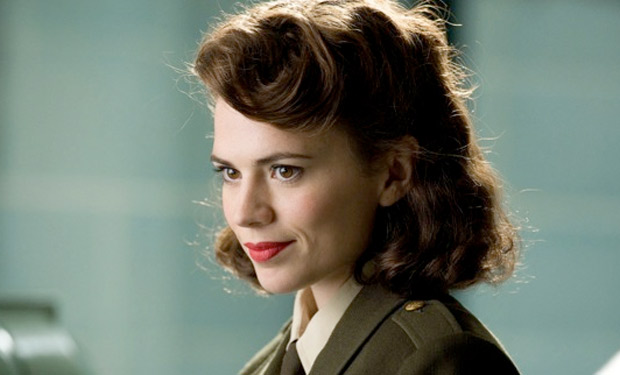 Posted by Terri Schwartz on
Stanley Tucci is singing a different tune than Hayley Atwell when it comes to "Captain America: The Winter Soldier." Despite her denials, he says she's going to be back for the upcoming "Captain America" sequel.
"I know that Hayley is going back to do a flashback scene," he told Collider.
While that's the good news, the bad news is that Tucci hasn't been asked to film a cameo appearance in a flashback. And since his character died in "Captain America: The First Avenger," he won't have a role this time around.
"I loved making that movie. I had a great time. I really like Joe Johnston. I think he's a wonderful director. I also love the look of the film, and the tone of the film, and the character was great. I was thrilled to be able to play that," Tucci said. "I was so sad that I died because I wanted to come back and do another one."
It was reported by TimeOut London in early January that Atwell wouldn't reprise her role as Peggy Carter in the upcoming flick. It seems as though that might have been premature, as Tucci seems pretty sure that she'll have a role in the new flick.
"Captain America: Winter Soldier" is due in theaters on April 4, 2014. Directed by Joe and Anthony Russo, it stars Chris Evans, Anthony Mackie and Sebastian Stan.
Would you like to see Atwell and Tucci return, or for "The Winter Soldier" to have a new cast? Tell us in the comments section below or on Facebook and Twitter.