Bryan Singer uncertain of Halle Berry's return in "X-Men: Days of Future Past"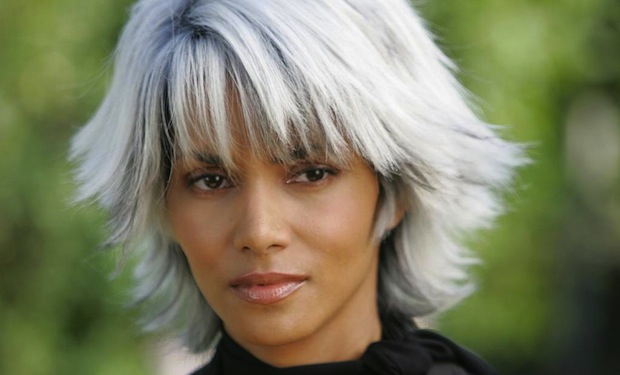 Posted by Terri Schwartz on
Will Halle Berry join the ranks of "X-Men" stars returning in "X-Men: Day of Future Past?" It turns out that not even director Bryan Singer knows the answer to that.
"I can't say. I don't know yet," he told MTV News. "And it's not necessarily a deal making aspect at all. I want to make sure it'll make sense. But I love working with her."
We bet that Singer wouldn't turn Berry away if she really wanted to come back to the "X-Men" franchise, but we give him props for at least making sure Storm would have a purpose in the movie. But this raises a larger question: Does "Days of Future Past" need all of the original "X-Men" characters? Technically this is a sequel to "First Class," and having more returning original actors than ones from the new flicks might overshadow what this movie is all about.
With that being said, we're so excited that many of the original stars are coming back for this movie. Berry played an important role in the first three "X-Men" films, but if she, or Famke Janssen, or James Marsden don't find a way back to "Days of Future Past," we won't be heartbroken.
"X-Men: Days of Future Past" stars McAvoy, Michael Fassbender, Jennifer Lawrence, Nicholas Hoult, Hugh Jackman, Patrick Stewart, Ian McKellen, Anna Paquin, Ellen Page and Shawn Ashmore, and is due in theaters on July 18, 2014.
The official plot synopsis says "the storyline alternates between present day, in which the X-Men fight Mystique's Brotherhood of Evil Mutants, and a future timeline caused by the X-Men's failure to prevent the Brotherhood from assassinating Senator Robert Kelly. In this future universe, Sentinels rule the United States, and mutants live in internment camps. The present-day X-Men are forewarned of the possible future by a future version of their teammate Kitty Pryde, whose mind traveled back in time and possessed her younger self to warn the X-Men."
What are you most looking forward to about "X-Men: Days of Future Past"? Tell us in the comments section below or on Facebookand Twitter.