Bryan Singer addresses Halle Berry's "X-Men: Days of Future Past" status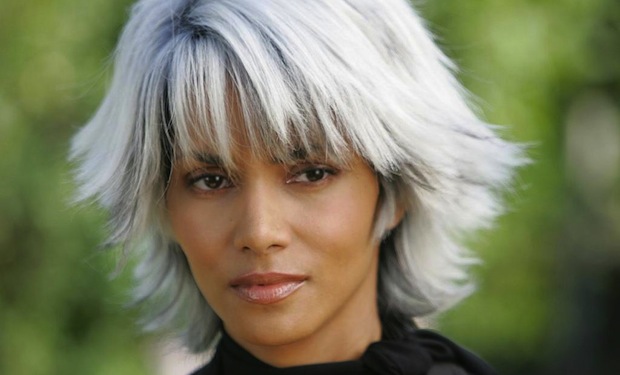 Posted by Terri Schwartz on
Bryan Singer might be uncertain of Halle Berry's return in "X-Men: Days of Future Past," but that doesn't mean he doesn't want her there. He's offered a status update on the actress during a recent interview.
"It depends on how it works out. I loved working with Halle, so all I can say is we'll see what happens," he told UK's E! News.
In more general terms, he added, "I'm excited about all the actors. It's an incredible cast. It's a great story and it involves a lot of stuff that hasn't been in X-Men films before. New kids of technology, science fiction aspects."
During a previous chat about the movie, Singer had said that he didn't know if Berry would reprise her role as Storm — though he definitely wants her to. "It's not necessarily a deal making aspect at all. I want to make sure it'll make sense. But I love working with her," he said.
Of all the original cast members, Berry, Famke Janssen and James Marsden haven't been signed to return. "X-Men: Days of Future Past" features returning actors James McAvoy, Michael Fassbender, Jennifer Lawrence, Nicholas Hoult, Hugh Jackman, Patrick Stewart, Ian McKellen, Anna Paquin, Ellen Page and Shawn Ashmore, and newcomer Peter Dinklage. It's s due in theaters on July 18, 2014.
The official plot synopsis says "the storyline alternates between present day, in which the X-Men fight Mystique's Brotherhood of Evil Mutants, and a future timeline caused by the X-Men's failure to prevent the Brotherhood from assassinating Senator Robert Kelly. In this future universe, Sentinels rule the United States, and mutants live in internment camps. The present-day X-Men are forewarned of the possible future by a future version of their teammate Kitty Pryde, whose mind traveled back in time and possessed her younger self to warn the X-Men."
Do you think Berry should return in "X-Men: Days of Future Past"? Tell us in the comments section below or on Facebook and Twitter.