Bruce Willis confirms development on "Die Hard 6"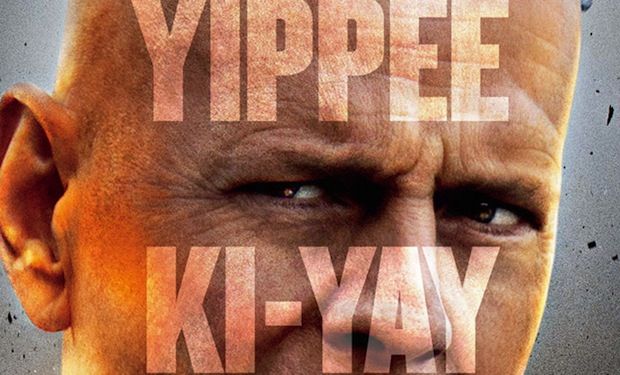 Posted by Terri Schwartz on
If Bruce Willis is to be believed, a sixth installment of "Die Hard" is already in development. And really, in this case, who other than Willis should you believe?
Bleeding Cool reports that Willis told BBC's "One Show" "yes" when asked if "Die Hard 6" was on the way. No confirmation beyond the fact it was being developed, but considering the fact "A Good Day to Die Hard" hasn't even hit theaters yet, that's about as much as we can expect.
20th Century Fox has been making a good show of its support of the "Die Hard" franchise during the series' 25th anniversary. The studio recently unveiled a massive John McClane mural on its Los Angeles lot, and is holding a marathon of the first four films in anticipation of "A Good Day to Die Hard's" release date. It seems unlikely that this new movie will be a flop, so it's a safe bet to have a sixth movie lined up already. But where will McClane go next!
"A Good Day to Die Hard" takes Bruce Willis' McClane from Jersey to Russia, where he teams up with his son Jack, played by Jai Courtney. Also appearing in this movie are Mary Elizabeth Winstead, Cole Hauser and Sebastian Koch. The film is due out on February 14.
Will you go see a sixth "Die Hard" movie? Tell us in the comments section below or on Facebook and Twitter.