Bradley Cooper calls working with Jennifer Lawrence and Louis C.K. in "The Ends of the Earth" "wonderful"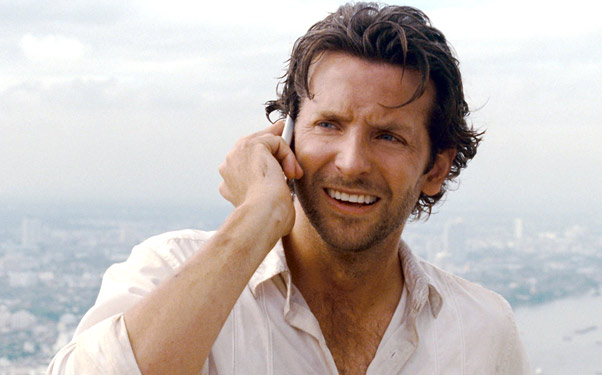 Posted by Terri Schwartz on
If you loved the chemistry between Jennifer Lawrence, Bradley Cooper and director David O. Russell in "Silver Linings Playbook," then you're in luck, because the trio is working together again on the new Weinstein Company film "The Ends of the Earth." The movie was announced before "Silver Linings" swept the Spirit Awards and Lawrence won the Best Actress Academy Award, and is currently gearing up to start shooting.
When IFC caught up with Cooper on the Spirit Awards red carpet, we couldn't resist asking him about the upcoming collaboration. The Hollywood Reporter writes that "The Ends of the Earth" is "about an oil tycoon who has everything stripped from him after he is caught in an affair," and Cooper seemed genuinely excited to delve into the project.
"We start in two weeks. It's wonderful; Jen just signed on and Christian Bale and Jeremy Renner and Amy Adams and Louis C.K. I can't wait," he told IFC. "We did a camera test yesterday and it was pretty out of control. I'm pretty excited."
It turns out Cooper has a bit of history with C.K. When Cooper was still a student at The Actor's Studio, he was filmed asking Sean Penn a question during "Inside the Actor's Studio." C.K. later mocked Cooper without mentioning his name, joking during an interview, "There's no way you ask Sean Penn a question and then you're going to be huge."
Of course, Cooper has become huge, culminating in his recent Spirit Awards and Oscars Best Actor nominations. We asked Cooper if he was going to bring up the jibe to C.K. on set, and he admitted, "We talked about it already." So how did it go over? "It was awkward."
"The Ends of the Earth" was written by "Argo's" Chris Terrio. No word yet on when it will be released.
Are you looking forward to "The Ends of the Earth"? Tell us in the comments section below or on Facebook and Twitter.