Arrested Development's Judy Greer to write a book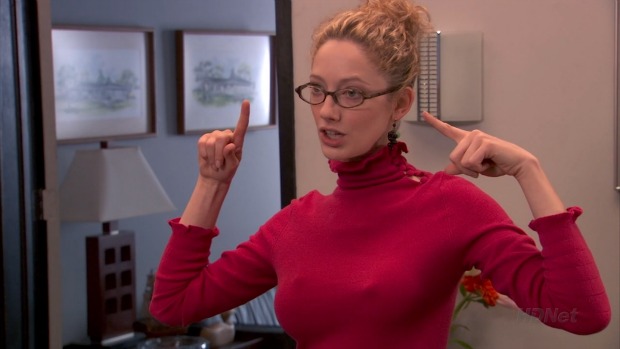 Posted by Melissa Locker on
You can never have too much Kitty, which is why we're so glad to hear that actress Judy Greer, who plays Kitty on "Arrested Development" is writing a book. The actress who also plays on "Archer," "The Descendants" and approximately a million other things, just signed a deal with publisher Doubleday to write her first book, according to The Hollywood Reporter.
Greer's book, titled "I Don't Know What You Know Me From: Confessions of a Co-Star," is a memoir in the form of a collection of humorous essays that trace her life from her childhood to a career as a prominent supporting actress. With titles like "Celebrities I've Peed Next To," "I'm Not America's Sweetheart, I'm America's Best Friend" and "Bad Oscar!" there's little doubt that the book will be a fun read. The book is due out in 2014. It's hard to know when Greer has the time to write, though, since her schedule is full with the new season of "Arrested Development", as well as a role in the remake of "Carrie."
While we're all here, let's watch a clip from "Arrested Development," after all, you can never have too much Kitty:
Want the latest news from IFC? Like us on Facebook and follow us on Twitter @ifctv.