"Arrested Development" to only get one season on Netflix?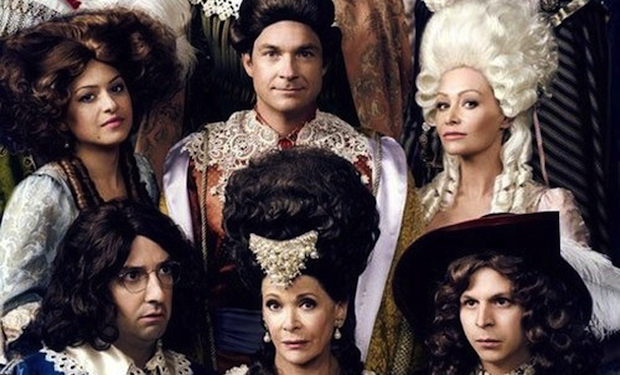 Posted by Terri Schwartz on
Bad news, "Arrested Development" fans: Netflix doesn't have plans to continue its work on the cult comedy show beyond season four.
Deadline reports that Netflix CEO Reed Hastings revealed at the Morgan Stanley Technology, Media and Telecommunications Conference that there aren't plans for future "Arrested Development" seasons on Netflix. Describing this as a "one-off," he seemed certain that the collaboration will end once season four airs in May.
"We don't anticipate being able to do season five, six and seven," he said. "We have less of a stake in it. So it's really a fantastic one-off which is coming together incredibly. … Think of it as a non-repeatable amazing [sic] whereas the other things that we're doing [are] trying to figure out a real mechanism where we can build shows and develop franchises over the long term."
Of course, there's always the "Arrested Development" movie to look forward to. Hopefully Netflix might change its mind if season four ends up getting insane ratings, but we won't hold our breath for that.
All of "Arrested Development's" 14 season four episodes will premiere on Netflix in May. In addition to the central characters, the new season includes returning supporting actors Mae Whitman, Andy Richter, Liza Minelli, Judy Greer, Ron Howard, Scott Baio and Henry Winkler will all be back, and newcomers Isla Fisher, Terry Crews, John Slattery, Conan O'Brien and the cast of "Workaholics."
Are you disappointed by this news? Tell us in the comments section below or on Facebook and Twitter.