"Anchorman 2" casting call is looking for extras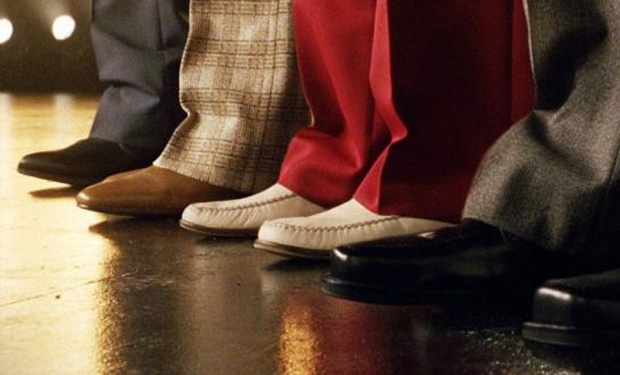 Posted by Terri Schwartz on
Love "Anchorman"? Have some extra time on your hands? Why not audition for the role of an extra in the upcoming "Anchorman 2"?
Before the Trailer has found a casting call for "Anchorman: The Legend Continues," which seems to be going under the code name "Teaching Manheim." The movie will film in Atlanta, Ga. from March 4 to May 17, though prospective extras won't need to be available all of those days.
"Are you a long lost member of the Brady Bunch? Does your hair do the Farrah Fawcett flip? Are you rocking a sweet 'stache your wife wants you to get rid of immediately? Perhaps a beard? Are you currently sporting a nice fro? If so, we're looking for you for an all new feature film shooting in Atlanta, GA! We are looking for those groovy people with far out hairstyles and looks from the late 70's and early 80's," the call reads. "If you can't get the song 'Funkytown' out of your head and you have the 70's/80's look, we invite you to submit yourself to their newly created email address TeachingMan2@gmail.com."
The casting call explains how to contact the casting department and what items need to be included. It also says producers are looking for dancers (dance sequence?!) and cars from the year 1969 to 1980. In addition to the groovy extras, "Anchorman 2" is also looking for "experienced female nurses" with a specific shoe size and a "Caucasian or Hispanic female with 1970's era hair, sizes 2-4, 20 – 50 years old." Yes, we're as confused as you are.
"Anchorman: The Legend Continues" will star Will Farrell, Steve Carell, Paul Rudd, David Koechner, Christina Applegate and Kristen Wiig. It will hit theaters on December 20, 2013.
Will you try to be an extra in the "Anchorman" sequel? Tell us in the comments section below or on Facebook and Twitter.