Amanda Seyfriend joins Seth MacFarlane's "A Million Ways to Die in the West"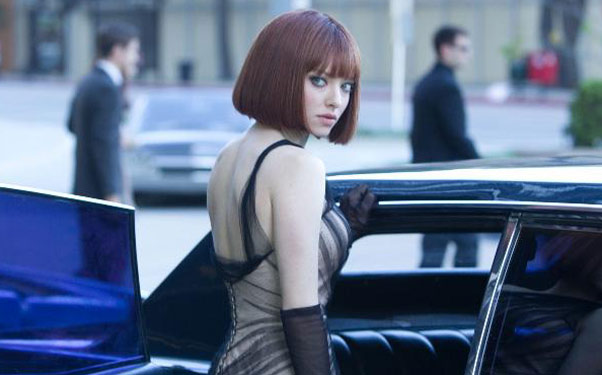 Posted by Terri Schwartz on
From "Les Miserables" to… "A Million Ways to Die in the West"? Amanda Seyfried is looking for some lighter fare, if new reports are to be believed.
The Hollywood Reporter has learned that Seyfried is in talks for a role in Seth MacFarlane's upcoming live action flick. She would join MacFarlane and Charlize Theron in the movie's cast.
According to THR, "'Million Ways' follows a sheepish farmer who chickens out of a gunfight and sees his girlfriend leave him. When he meets a notorious outlaw's wife (Theron) who offers to teach him how to shoot, the farmer sees a chance to win back his love." Seyfried would play his girlfriend, though we're guessing he ends up with Theron instead.
MacFarlane is starring in, directing and co-writing the project, which serves as his theatrical follow-up to the hit comedy "Ted." "Million Ways" has been likened to "Blazing Saddles" as a "Western with contemporary humor, with one undercurrent being just how dangerous and painful life really was in the late 1800s."
Alec Sulkin and Wellesley Wild co-wrote the script with MacFarlane. Media Rights Capital and Scott Stuber will produce the project. It's slated for a summer 2013 release date, though that seems a little unlikely.
Do you think Seyfried is a good fit for this project? Tell us in the comments section below or on Facebook and Twitter.