10 "Saturday Night Live" stars who aren't famous from "Saturday Night Live"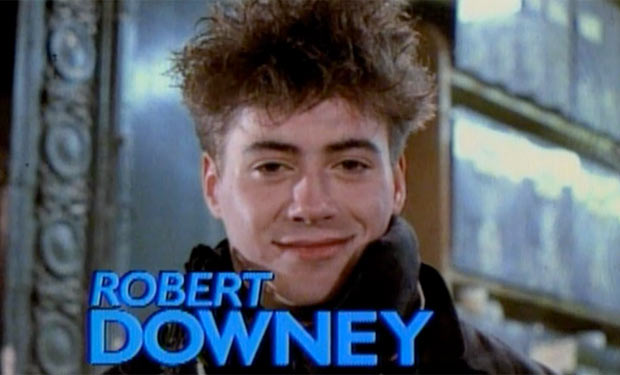 Posted by Andy Hunsaker on
"Saturday Night Live" has been around for nearly 40 years, and it's known as a career maker. In the 1970s, the cast included such luminaries as Bill Murray, Dan Aykroyd, John Belushi, and Chevy Chase. The '80s brought us Phil Hartman, Dana Carvey, Eddie Murphy and Mike Myers, the '90s gave us Adam Sandler, Chris Farley, Jimmy Fallon and Will Ferrell – and the '00s hit us with Tina Fey, Amy Poehler Kristen Wiig… the list is long and full of amusing people we like. Hell, we even got Senator Al Franken out of that show.
However, "SNL" isn't an automatic guarantee of success – it just feels like it is most of the time. There are plenty of people that have been on the show that never really broke out until after their time on the show – or, in the case of a couple of tumultuous years in the show's tenure, were already famous before they came on. So here's a rundown of some celebrities who were on "SNL," but had to find other ways to actually forge successful careers. Take a look at these famous people we tend to forget were ever on the most enduring comedy launchpad of our time.
---
1. Gilbert Gottfried
It was the year of "SNL" that nobody likes to talk about – the 1980-81 season, when all of the original Not Ready For Prime Time Players left, including Lorne Michaels, and the show had to recast from scratch under new honcho Jean Doumanian. It was supposed to be Al Franken, but Al's never been one to hold his tongue, so when he mocked NBC's president on a Weekend Update sketch, he lost the gig. Sure, this is the year Eddie Murphy joined the cast at 19, but it was also the year where everything went to hell and the show was constantly on the edge of cancellation and nobody liked it – heck, it even had Laurie Metcalf, later of "Roseanne" only long enough for one episode. There was a lot of turmoil However, it's an opportunity to see Gilbert doing comedy that's not in his squinty-eyed scream-joke manner that he's famous for today. You can also see that "SNL" used to do a lot more long-form comedy.
---
2. Julia Louis-Dreyfus
She made her way into our national consciousness as Elaine Benes from "Seinfeld," and she endures to this day on the critically acclaimed show "Veep," but from 1982 to 1985, she was on "SNL" at just 21 years of age. Interestingly, her future husband, Brad Hall, was the anchor on the "Weekend Update" spot during that era, too. The early '80s made for the most tense and tricky era of the show, as it was going through myriad creative changes from the top down, and there were a lot of frustrations behind the scenes with writers and producers in the age-old battle between creativity and marketability.
---
3. Billy Crystal
You know him, you love him, you tend to want him to host the Oscars. In 1984, Eddie Murphy left the show, and with him went the whole Joe Piscopo era, as new showrunner Dick Ebersol tried to make up for losing his star by bringing on a bunch of other established stars. Along with "SCTV" star Martin Short and some folks from HBO's comedy hit "Not Necessarily The News" (not to mention Larry David being a writer who quit mid-season), Crystal came on board already known for his stand-up work and starring on the hit show "Soap." This was only for one year, but he certainly made his mark with characters like Fernando Lamas – he even got a hit novelty song out of "You Look Marvelous." Thanks to this.
---
4. Christopher Guest
Along with fellow "Spinal Tap" star and Credibility Gap collaborator Harry Shearer (who had also been a cast member in 1979), Guest was on board with the Crystal year as well, even working as the Weekend Update anchor. He's much more renowned now for his improve-based films like "Best In Show," "A Mighty Wind," and "Waiting For Guffman," but one thing we loved back in his "SNL" year were the Frankie & Willie sketches he did with Crystal. Also, Michael McKean would complete the "Spinal Tap" trifecta when he came on board for an attempted redux of this all-star idea in 1994. It didn't work so well.
---
5. Randy Quaid
The 1985 season got rid of most of the previous cast as Lorne Michaels came back into the fold, but also featured a number of one-year only players you often forget ever played there. Quaid was already nominated for an Academy Award at this point for "The Last Detail," and his profile was big with "National Lampoon's Vacation." On this season, though, he was the guy playing President Reagan and various other weird roles. And of course, these days we think of him as some kind of paranoid crazy guy.