"Zombieland" TV series being developed by Amazon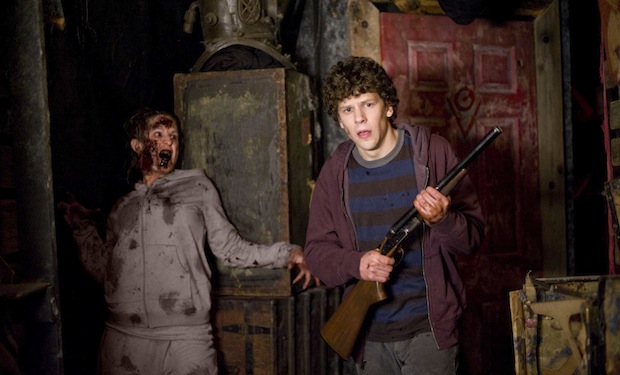 Posted by Terri Schwartz on
The "Zombieland" TV series does appear to happening, though it's ending up in a rather unlikely place. According to a new report, Amazon is developing the series for an online audience.
Broadcast Now reports that the show will be based on the television format with planned 30-minute episodes. As some know, the original idea for "Zombieland" was to make it as a TV series, so this will be styled after that concept. No word yet if any of the original people involved with the "Zombieland" movie will return for this project.
A recently released casting call showed that the characters on the show will be similar to those introduced in the movie, though not the same. Based on the slight differences in the character descriptions, the show will likely start from scratch with the story rather than pick up where the film left off.
During a interview with Collider, director Ruben Fleischer explained why a "Zombieland 2" never happened, and likely never will. He said he never could come up with a suitable concept for a sequel and decided he'd rather move on and make new projects.
"I think that the studio would be very excited to make [a sequel]," he said. "It's not that the studio is not excited, it's that we took one shot at the script [and] it wasn't something we all got excited to do," he explained. "Just on a personal level, I was really excited to, having made one movie, to make different movies, not just go back into that world again."
Will you tune in for a "Zombieland" online series? Tell us in the comments section below or on Facebook and Twitter.