Is there some truth to the Zack Snyder "Star Wars" spinoff story after all?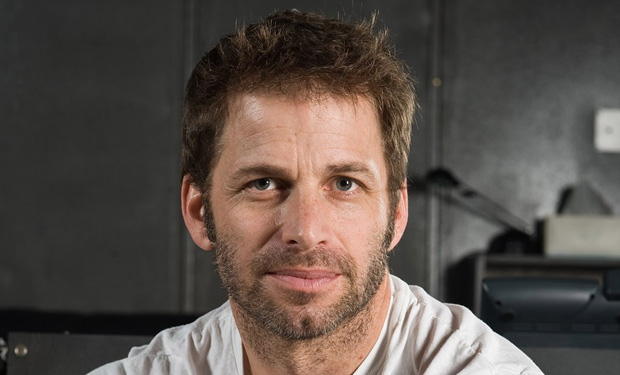 Posted by Terri Schwartz on
Could Vulture have been right about Zack Snyder after all? The outlet is standing by its story that the "Man of Steel" director is working on a spinoff to "Star Wars" that is inspired by Akira Kurosawa's "Seven Samurai."
"Vulture takes the accuracy of its reports very seriously," the site writes. "And while a piece published in The Hollywood Reporter this evening quotes Snyder's rep as saying that the director "is not involved in any way with the new Star Wars," Vulture stands by its story. This reporter heard through a source very familiar with the situation that Snyder recently flew up to Marin County to meet with Lucasfilm execs about the project."
The update continues, "When subsequently reached by Vulture, Snyder's spokesperson would only repeat that he 'is' not currently involved. One should note the possible political ramifications here of our original story break: Snyder's last Warner Bros. film, Sucker Punch, lost millions for the studio, and execs there could have become distressed at the idea of him getting involved with another studio's franchise when they have so much at stake with their upcoming Man of Steel and want him available for an immediate sequel."
Vulture's report initially came under fire when a spokesperson for Snyder told THR, "While he is super flattered because he is a huge fan, Zack is not involved in any way with the new Star Wars. He is currently in post on his two films, Man of Steel and 300: Battle of Artemisia." But Vulture now has another person backing its initial claim up: Variety's Jeff Sneider.
"No clue how REAL the Zack Snyder – Star Wars offshoot rumors are but I GUARANTEE he met with Kathy Kennedy to pitch her that Seven Jedi idea," Sneider tweeted.
It sounds like it's all in the wording, here. Just because Snyder isn't officially involved in the "Star Wars" universe doesn't mean he's not trying to be, and we wouldn't be surprised if Vulture's initial claim that Snyder is developing a new "Star Wars" project did end up being true. Stay tuned.
Do you think Snyder would do well with a "Star Wars" film? Tell us in the comments section below or on Facebook and Twitter.