"Y: The Last Man" taps "Portal: No Escape" director Dan Trachtenberg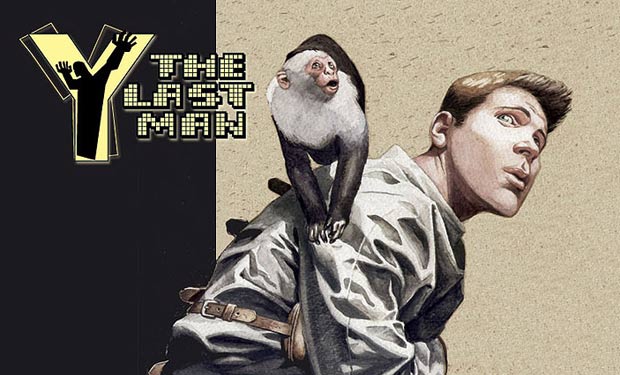 Posted by Terri Schwartz on
"Y: The Last Man" has finally found itself a director. After settling down on "Jericho" scribes Matt Federman and Stephen Scaia to pen the script, New Line has decided to hire former "Totally Rad Show" host Dan Trachtenberg to helm the project.
Though Trachtenberg doesn't have any feature films under his belt, he did make waves with the "Portal" fan film "Portal: No Escape." He's already got the nerd cred to take on a beloved project like "Y: The Last Man" and he's clearly got the talent, so it's exciting that he's been paired with the Brian K. Vaughn comic book series.
Deadline broke the news of the deal. The site mentions that Trachtenberg is also slated to direct "Crime of the Century" for Universal. No word yet when New Line is planning for "Y: The Last Man" to be released.
For those of you not in the know, "Y: The Last Man" takes place after a mysterious calamity kills every man on earth except for one and his pet monkey. The female survivors quickly create a new world order, but realize that they won't be able to continue living without leading man Yorick Brown. Things quickly spiral out of control from there.
For a taste of what a "Y: The Last Man" movie could look like, check out this fan film:
And, for good measure, here's "Portal: No Escape":
Do you think Trachtenberg is a good pick for "Y: The Last Man"? Tell us in the comments section below or on Facebook and Twitter.