"X-Men: Days of Future Past" to be set in 1973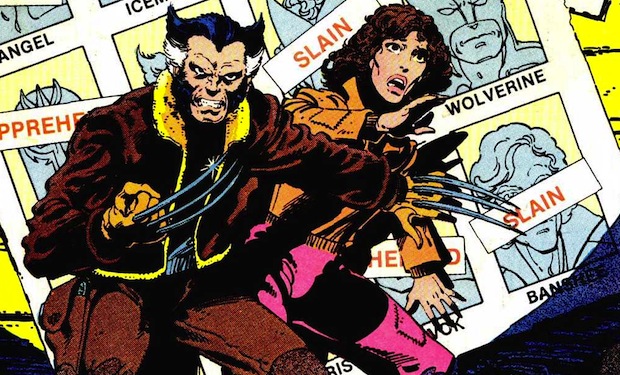 Posted by Terri Schwartz on
Expect a pretty major time jump to take place in "X-Men: Days of Future Past." A casting call has been revealed that claims the new movie will take place a decade after the events of its predecessor, "X-Men: First Class."
ComicBookMovie.com has the casting call, which says that "most of the film takes place in 1973." For those who don't remember, "First Class" was primarily set in 1962.
The extras being searched for need to be men and women from ages 16 to 75 and teens 12 to 16. All ethnicities are welcomed — as long as they have a 1973 look. That means sideburns, mustaches and beards are going to become a familiar sight in the upcoming movie, which is filming from April to August in Montreal.
While that time jump might cause us to miss a few important moments in the "X-Men" timeline (how much do you want to bet that James McAvoy's Charles Xavier will be bald by the time we meet him in "Days of Future Past"?) it also means that we're that much closer to the modern day setting of the original "X-Men" movies. Those projects will be converging here, and it will be interesting to see how it all plays out.
"X-Men: Days of Future Past" stars McAvoy, Michael Fassbender, Jennifer Lawrence, Nicholas Hoult, Hugh Jackman, Patrick Stewart, Ian McKellen, Anna Paquin, Ellen Page and Shawn Ashmore, and is due in theaters on July 18, 2014. The official plot synopsis says "the storyline alternates between present day, in which the X-Men fight Mystique's Brotherhood of Evil Mutants, and a future timeline caused by the X-Men's failure to prevent the Brotherhood from assassinating Senator Robert Kelly. In this future universe, Sentinels rule the United States, and mutants live in internment camps. The present-day X-Men are forewarned of the possible future by a future version of their teammate Kitty Pryde, whose mind traveled back in time and possessed her younger self to warn the X-Men."
What are you most looking forward to about "X-Men: Days of Future Past"? Tell us in the comments section below or on Facebook and Twitter.