Writers Guild of America nominates "Looper," "The Perks of Being a Wallflower" and "Zero Dark Thirty"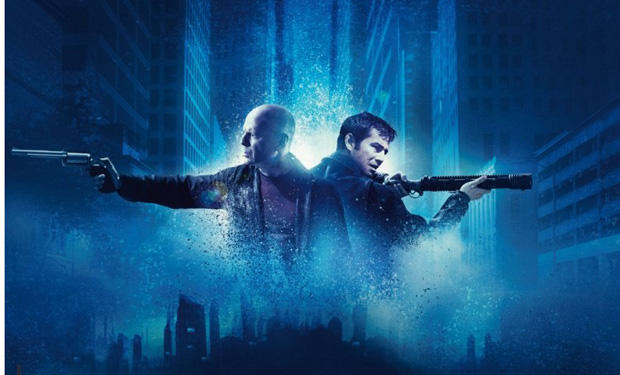 Posted by Terri Schwartz on
Two of the most underappreciated movies of the year are finally getting the awards season love they deserve. Both "Looper" and "The Perks of Being a Wallflower" have been nominated for awards by the Writer's Guild of America.
They're up against some pretty stiff competition, including "Zero Dark Thirty," "Lincoln," "Argo" and "Silver Linings Playbook." It remains to be seen if anything will come out of their nominations, but for now we're just happy they're being recognized.
If you're wondering why projects like "Django Unchained," "Les Miserables," "Beasts of the Southern Wild" and "Amour" aren't listed here, it's because they weren't deemed eligible for nominations. The WGA winners will be announced on February 17.
Here's the full list of nominees:
ORIGINAL SCREENPLAY
"Flight," Written by John Gatins; Paramount Pictures
"Looper," Written by Rian Johnson; TriStar Pictures
"The Master," Written by Paul Thomas Anderson; The Weinstein Company
"Moonrise Kingdom," Written by Wes Anderson & Roman Coppola; Focus Features
"Zero Dark Thirty," Written by Mark Boal; Columbia Pictures
ADAPTED SCREENPLAY
"Argo," Screenplay by Chris Terrio; Based on a selection from The Master of Disguise by Antonio J. Mendez and the Wired Magazine article "The Great Escape" by Joshuah Bearman; Warner Bros. Pictures
"Life of Pi," Screenplay by David Magee; Based on the novel by Yann Martel; 20th Century Fox
"Lincoln," Screenplay by Tony Kushner; Based in part on the book Team of Rivals: The Political Genius of Abraham Lincoln by Doris Kearns Goodwin; DreamWorks Pictures
"The Perks of Being a Wallflower," Screenplay by Stephen Chbosky; Based on his book; Summit Entertainment
"Silver Linings Playbook," Screenplay by David O. Russell; Based on the novel by Matthew Quick; The Weinstein Company
DOCUMENTARY SCREENPLAY
"The Central Park Five," Written by Sarah Burns and David McMahon and Ken Burns; Sundance Selects
"The Invisible War," Written by Kirby Dick; Cinedigm Entertainment Group
"Mea Maxima Culpa: Silence in the House of God," Written by Alex Gibney; HBO Documentary Films
"Searching for Sugar Man," Written by Malik Bendejelloul; Sony Pictures Classics
"We Are Legion: The Story of the Hacktivists," Written by Brian Knappenberger; Cinetic Media
West of Memphis, Written by Amy Berg & Billy McMillin; Sony Pictures Classics
Who do you think deserves to win? Tell us in the comments section below or on Facebook and Twitter.