What to watch this week on IFC: January 28 – February 3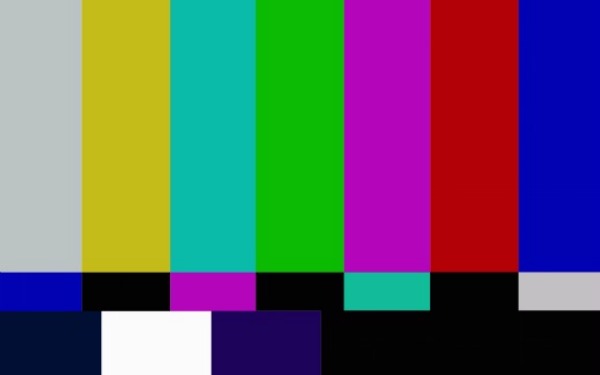 Posted by Melissa Locker on
Baby it's cold outside. Luckily all the good stuff (television, beer, cheese doodles, heat) is happening inside. Here's what to watch this week on IFC:
Monday
If you liked "Mama" the supernatural thriller that stars Jessica Chastain, be sure to check out Guillermo Del Toro's "Pan's Labyrinth" when it airs today at 3:30 p.m. ET. The film is set in 1944 Spain, and tells the tale of when a lonely girl (Ivana Baquero) encounters a faun in an ancient maze and must complete three dangerous tasks to achieve immortality. It's "Alice in Wonderland" as only Del Toro could tell it.
Tuesday
Tim Burton's "Frankenweenie" is finally available on DVD and Blu-Ray. Celebrate the film's release by staging a double feature with "Edward Scissorhands," which we are showing at 8/7c. The film stars Johnny Depp as the unfinished creation of a slightly mad scientist (Vincent Price) who joins a suburban family after the Avon lady finds him.
Wednesday
Want to know the best way to learn to love hump day? Spend Wednesday night watching our Friday the 13th double feature. At 8/7c we're showing "Friday the 13th, Part VI: Jason Lives" where masked-killer Jason is brought back by a lightning bolt at the lake, much to the chagrin of teenager Tommy (Thom Mathews). Stay tuned for terror when we have "Friday the 13th Part VII — The New Blood" at 10/9c.
Thursday
Did you love Daniel Day Lewis in "Lincoln" and Leonardo DiCaprio in "Django Unchained"? Catch them together in "Gangs of New York" at 8/7c. Martin Scorsese's epic tells a tale straight from the mean streets of New York City, this time set in the even meaner streets of Civil War-era Manhattan. In the midst of award season antics, it's always fun to remember that "Gangs of New York" was nominated for ten Academy Awards and was the winner of none.
Friday
Skip out on Happy Hour early to make it home in time to watch "Batman" at 7:15 p.m. ET. The film stars Michael Keaton as the man behind the mask as the Caped Crusader tries to save both dismal Gotham City and gorgeous Vicki Vale (Kim Basinger) from the freaky Joker (Jack Nicholson). Then stay tuned for a new episode of Fred Armisen's and Carrie Brownstein's sketch comedy show "Portlandia" at 10/9c.
Saturday
Batman fever continues with a Saturday night double feature of "Batman Returns" and "Batman Forever," starting at 8/7c. In "Batman Returns" Keaton continues his reign as the Dark Knight, while Val Kilmer takes over the cape at 10:45/9:45c.
Sunday
Catch up on the third season of Portlandia with a marathon a.k.a. a great excuse to stay in bed all day and watch TV. Step into the wonderfully weird world of Portlandia with Fred Armisen and Carrie Brownstein starting at 12/11c.
Want the latest news from IFC? Like us on Facebook and follow us on Twitter @ifctv.