What to watch this week on IFC: Jan. 7 – Jan. 13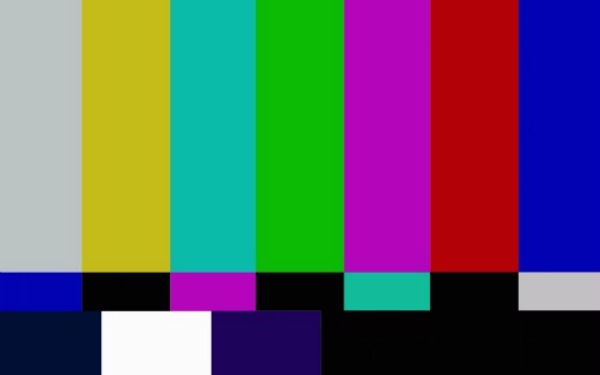 Posted by Melissa Locker on
It's always a little disappointing that the new year has to be rung in during winter when it's too cold to go outside. So we'll celebrate the new year by watching a new season of Portlandia and a bunch of great movies from the warmth of our living rooms.
Here's what to watch this week on IFC:
Monday
Before they put Neo in "The Matrix," the Wachowskis made "Bound," which airs tonight at 10:15 p.m. ET. The film stars Gina Gershon as an ex-con who falls for a gangster's moll (played by Jennifer Tilly). They hatch a scheme to screw over a mobster (Joe Pantoliano) and steal $2 million from the Mafia. It doesn't go so well, but that wouldn't make for a very exciting movie then would it? Tune in tonight!
Tuesday
In "Big Top Pee-wee," which is more nof a companion piece than a true sequel to "Pee-wee's Big Advernture," our beloved hero Pee-wee Herman becomes a farmer with a talking pig (voiced by Wayne White) and a slightly insufferable fiancee (Penelope Ann Miller). His simple yet somewhat boring life gets a sudden jolt of excitement when an entire traveling circus plops onto his land, courtesy of a tornado. It's all uphill from there. Tune in at 10:15 p.m. ET to see for yourself.
Wednesday
You'll be glad it's Wednesday, when you watch a double dose Friday the 13th starting at 8/7c. Up first we get to watch teens (Melanie Kinnaman, Shavar Ross) turn the tables (and the chain saws) on someone wearing slasher Jason's hockey mask in "Friday the 13th: A New Beginning" at 8/7c. Stay tuned for "Friday the 13th, Part VI: Jason Lives," which is pretty self-explanatory. The terror starts at 10/9c.
Thursday
There's nothing wrong with your Thursday that a little Snake Plissken can't fix. Tune in to John Carpenter's "Escape from L.A." at 10/9c to watch Kurt Russell reprise his one-eyed role from "Escape from New York" as he takes down a religious fanatic totalitarian president with the help of some of his friends including Bruce Campbell, Pam Grier and Steve Buscemi in memorable roles.
Friday
A new episode of Portlandia's third season starts at 10/9c. Watch Fred Armisen and Carrie Brownstein as they play out all new adventures in the weirdly wonderful world of Portlandia. Stay tuned for a sneak peek at our new animated series Out There starring the vocal talents of Fred Armisen, Linda Cardellini, Karen Mullaly and more.
Saturday
Spend Saturday in the strange world of "Dark Floors" a.k.a. the most expensive Finnish horror movie ever made. Made by Lordi, which is basically Finland's answer to Gwar, dressing up in rubber monster costumes and churning out hits like "Would You Love a Monsterman?" The band rose to the heavy metal heights of success by winning the Eurovision Song Contest back in 2006 with a then record 292 points. Then, of course, they made a movie, "Dark Floors," which we are airing today at 12:15 p.m. ET. Praise the Lordi!
Sunday
At 7:30/6:30c, we are walking down the mean streets of Civil War-era Manhattan in Martin Scorsese's "Gangs of New York." This rough-and-tumble historical epic stars Leonardo DiCaprio, as a man on a mission to come to New York to avenge his father's death at the hands of the ruthless Bill 'The Butcher' Cutting (Daniel Day-Lewis), a powerful crime boss and corrupt political figure.
Want the latest news from IFC? Like us on Facebook and follow us on Twitter @ifctv.