Watch Comedy Bang! Bang!'s debut video podcast with Paul Scheer, Casey Wilson and more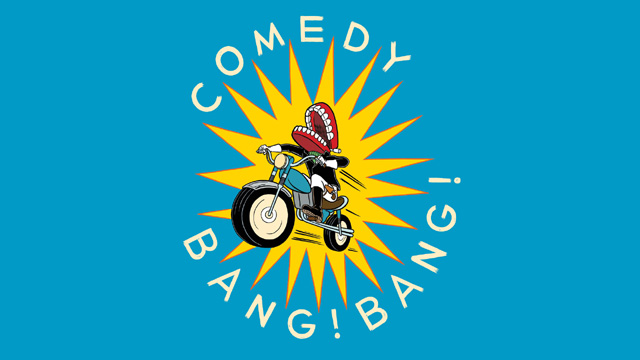 Posted by Melissa Locker on
As you know, we're big fans of Scott Aukerman and his Comedy Bang! Bang! podcast. After all we don't give television shows to just anyone. So when we heard that Earwolf (which is Scott Aukerman and Jeff Ullrich's podcast network) was partnering with the Video Podcast Network to start producing live versions of the podcast, we were excited, because we're fans and can't wait to see what they are going to do next.
This past week the Comedy Bang! Bang! crew headed to Sundance and produced their very first live podcast. The debut episode features Paul Scheer in character as Scott Jeffries (an amusingly, intentionally oblivious Hollywood schmoozing sleazebag that Scheer has previously played on the podcast as well) as well as Casey Wilson and actresses Lake Bell and Michaela Watkins. It's a great first effort and anyone who finds Comedy Bang! Bang! the podcast or the television show should find it pretty darn entertaining.
Watch now why don't you:
Want the latest news from Comedy Bang! Bang!? Like them on Facebook and follow them on Twitter@comedybangbang and use the hashtag #cbbtv.