Watch an episode of "Out There," our new animated series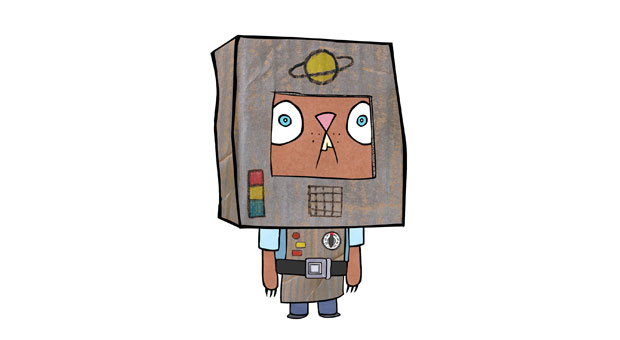 Posted by Melissa Locker on
We are getting really animated about our upcoming new series "Out There." We like the show so much that we are giving everyone a sneak peek before the show premieres on February 22 at 10:30/9:30c. When you see it, we think you will get animated too.
Fred Armisen, Megan Mullally and Linda Cardellini are providing voices for the cast of the new series, along with Ryan Quincy — the show's creator and a two-time, Emmy-winning animation director and producer of South Park — who is voicing the main character, Chad Stevens. Rounding out the chorus of voices: Pamela Adlon (Louie, King of the Hill); John DiMaggio (Futurama); Kate Micucci (Raising Hope, Bored to Death); and Justin Roiland (Fish Hooks). "Out There" takes place in the small town of Holford and follows the lives of the socially awkward Chad, younger brother Jay (Micucci) and best friend Chris (Roiland) who are all just trying to get through adolescence without anything too embarrassing happening to them. DiMaggio and Mullally are Chad's conservative parents and Armisen voices the "disastrous boyfriend" of Chris' mom (Adlon). Obviously, Cardinelli will be voicing Chad's crush, Sharla.
"It was important to have these characters feel real," said Quincy, who also writes and executive produces the show. "What I love so much about our cast is they are all amazing actors that can create funny, believable and endearing characters."
Watch a full episode of "Out There" and we'll think you'll like it out there as much as we do:
video player loading
.
.
.
Want the latest news from IFC? Like us on Facebook and follow us on Twitter @ifctv.
Out There premieres on IFC on February 22 at 10:30/9:30c