Tina Fey and Amy Poehler star in charming and funny Golden Globes promo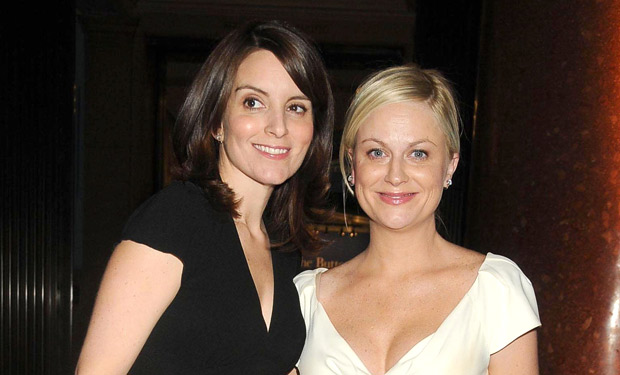 Posted by Terri Schwartz on
Sorry Seth MacFarlane, but the awards show we're most looking forward to this season is hands down the Golden Globes, and that's only because Tina Fey and Amy Poehler are hosting it. Their involvement was announced back in October, and now they've released a promo to hype the January 13 awards show.
When asked why they decided to host, Fey answered, "We've been to them before and it's kind of a very sloppy, loud party. And that seemed like our kind of thing."
Poehler added, "The beautiful people of film rub shoulders with the horrible, disgusting people of television. That's always nice to see."
While we're looking forward to seeing these two interact, Poehler said she's hoping she gets to talk to Angelina Jolie. As Fey pointed out, that's mostly because Poehler has plenty of imaginary conversations with Jolie, and now they can finally become a reality.
Hopefully the two women do give an award to "Avatar" as they have been practicing, but the funniest moment of the promo comes when Fey admitted she hopes a dark horse wins Best Picture: Her.
"I don't think this has ever happened before, but I personally would like to win Best Picture. Just me, like as a person, winning Best Picture, I think, would be unprecedented, especially because I didn't even really make a movie this year," she said.
"We could probably make that happen," Poehler deadpanned. "If there's any year to win it, this would be your year."
Are you as excited for these two host as we are? Tell us in the comments section below or on Facebook and Twitter.