Tim Grierson on the Oscar Nominations That Will Never Happen (But Really Should)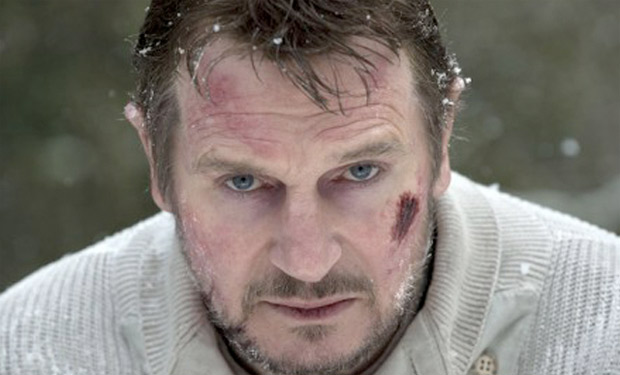 Posted by Tim Grierson on
About 20 years ago, writer Danny Peary published "Alternate Oscars," a book in which he went back and second-guessed every Academy Award winner for Best Picture, Actress, and Actor since the Oscars' early days of the 1920s. To Peary's mind, there were plenty of instances when Oscar voters had gotten it wrong, and so he proposed who the real winners in those categories should have been. For people who love to argue about what constitutes the "best" in filmmaking, it's a smart, terrific read.
This year's Academy Award nominations will be revealed early Thursday morning, January 10, and I'd like to offer my own variation on Peary's book by selecting the nominees I'd love to hear announced, even though I know they have no chance. In each category, I'll pick one deserving individual or movie that, currently, isn't part of the Oscar conversation at all. I don't think my picks should win, but in a better world, they'd at least get to be part of all the Academy Award hoopla on February 24.
Best Supporting Actress
Anna Kendrick, "End of Watch"
I was tempted to go with Kelly Reilly, who's terrific as the drug addict who falls for Denzel Washington in "Flight," but because she's still considered a bit of a dark horse, I'll go with another performance that's been even more overlooked. Anna Kendrick has proved to be a sharp, effervescent presence in movies like "Pitch Perfect" and "Up In the Air" (which earned her an Oscar nomination), but in "End of Watch," she plays a very different character: a tougher, less adorable woman who falls in love with Jake Gyllenhaal's LAPD cop. Kendrick's sweetness, as always, is on display, but she responds to the harder-edged tone of "End of Watch" by delivering a performance that's grittier and sadder than anything she's done before. It's crucial for showing us how the wife of a cop never can relax, always knowing that her husband's work carries with it enormous risk.
Best Supporting Actor
David Oyelowo, "Middle of Nowhere"
Character actor David Oyelowo has been showing up in everything recently, appearing in "Rise of the Planet of the Apes," "The Help," "Red Tails," "The Paperboy," "Lincoln" and "Jack Reacher." But in the little-seen character drama "Middle of Nowhere," he really gets a chance to shine, playing a Los Angeles bus driver courting a woman (Emayatzy Corinealdi) whose husband is in prison. The film focuses on Corinealdi's struggle to go on with her life while staying true to her man, and the excellence of Oyelowo's performance is such that while we root for Corinealdi, we can't help but wonder if this charming, sensitive driver might not ultimately be a better match for her.
Best Actor
Liam Neeson, "The Grey"
Because Liam Neeson rose to prominence in the 1990s starring in acclaimed movies like "Schindler's List," "Husbands and Wives" and "Kinsey," there can be a negative kneejerk reaction to his recent transition to action movies like the "Taken" films, naysayers accusing him of "selling out" or compromising his art. But Neeson's performance in "The Grey" reminds us that "serious" acting can occur in supposed popcorn films as well. Playing an oil-field worker stranded in the Alaskan wilderness who must fend off ravenous wolves and inhuman cold, Neeson gives us a portrayal of a lost soul who turns his ordeal into an unlikely chance at redemption. "The Grey" may be "just" an action-thriller, but the nuance and feeling in Neeson's performance suggests what a superior actor can do with gripping material.
Best Actress
Kara Hayward, "Moonrise Kingdom"
There's a very good chance that Quvenzhané Wallis, the lead in "Beasts of the Southern Wild," will be among the Oscar nominees for Best Actress. If that happens, she would be the youngest nominee ever in that category, beating out Keisha Castle-Hughes, who was almost 14 when she got a nomination for "Whale Rider." (Wallis turns 10 in August.) I'd like to spotlight another young actress, 14-year-old Kara Hayward, who was wonderful as the dark, melancholy Suzy who runs off with her beau Sam (the equally fine Jared Gilman) in "Moonrise Kingdom." Though director Wes Anderson's bittersweet coming-of-age romance features a slew of big names like Bruce Willis, Ed Norton and Bill Murray, the movie revolves around its two adolescent protagonists, and Hayward (in her first film role) is the sort of stormy, mysterious beauty that would bewitch the heart of any young dreamer.
Best Picture
"Compliance"
Ann Dowd, who's fantastic as the fast-food manager duped by a prank caller in "Compliance," has put up her own money to mount an Oscar campaign for Best Supporting Actress. I wish someone would have done something similar for this controversial psychological thriller, which examines how (and why) a group of employees do progressively more demeaning things to one of their coworkers (Dreama Walker). "Compliance" is not an easy film to sit through, but writer-director Craig Zobel uses provocation to ask sincere questions about power, class and gender that are just as upsetting as anything you see in the movie. Blessed with a sharp, precise script and a superb cast, "Compliance" is too divisive to ever have a chance at a Best Picture nomination. But I humbly suggest it might be one film from 2012 that we're still discussing (and debating) in 2032.
You can follow Tim Grierson on Twitter.