"The Host" featurette introduces Saoirse Ronan's Melanie Stryder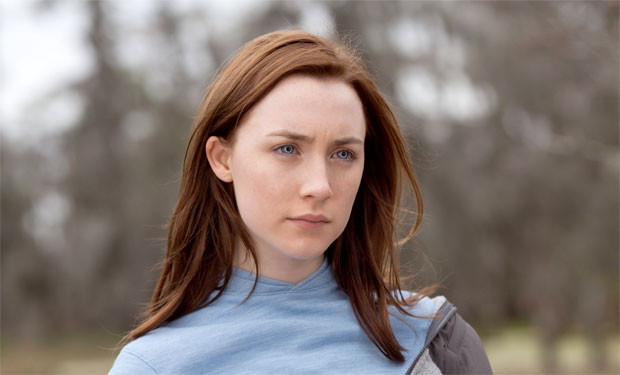 Posted by Terri Schwartz on
Whether or not Andrew Niccol's "The Host" ends up being any good is yet to be seen, but for now the movie at least looks great. Open Road has released a new featurette for the movie that introduces main character Melanie Stryder, who is played by Saoirse Ronan.
"Melanie is tough and she is feisty," Ronan said in the clip. "I just want everybody to be able to enjoy it."
In the video, Ronan shows how she did her own stunts in the movie and preferred to use the practical effects. She shows how she filmed the big fall that has been teased in the movie's trailers, and said most crew members didn't think she'd actually do it.
"The Host" follows a rebel named Melanie Stryder who gets captured by the alien race that has taken over much of humankind and gets implanted with an alien known as Wanderer. The rest of the story unfolds as Melanie's consciousness fights against Wanderer's and, eventually, ends up convincing the alien that her invading race is in the wrong.
Directed by Andrew Niccol, the film stars Ronan, Diane Kruger, Jake Abel, Boyd Holbrook, Max Irons, William Hurt and Frances Fisher. It's due to hit theaters on March 29.
Are you looking forward to "The Host"? Tell us in the comments section below or on Facebook and Twitter.