"The East" gets a trailer and poster with Sundance debut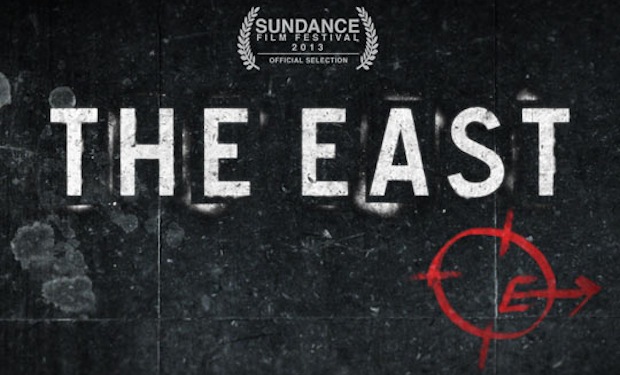 Posted by Terri Schwartz on
"The East," the latest film from Brit Marling and Zal Batmanjli, has finally got itself its first trailer and poster. The movie is making its premiere at Sundance and is hitting theaters not long after, and like "Sound of My Voice" before it, the project looks like the less you know, the better.
It doesn't dabble in science fiction like "Sound of My Voice," but "The East" does have the same sort of energy as the Marling/Batmanjli that came before it. It also has a beefed up cast: Marling is joined by Ellen Page, Patricia Clarkson and Alexander Skarsgard in the new movie, and it looks like they could all be sharing the spotlight. When we caught up with Marling back at WonderCon, she said fans will be surprised by the performances they see these actors give.
"I think everybody's going to be surprised to see everyone in this. The characters and the world are very extreme. I don't think anyone is recognizable, if that makes sense," she explained.
The corporate espionage thriller features an extremist environmentalist group, and draws a lot of parallels to the Occupy movement and the WikiLeaks story. Marling previously told IFC that those events just happened to occur at the same time she and Batmanjli were writing "The East," but that the film ends up being more prescient because of it.
"We're alive in a really strange time in which we seem to be on the precipice of a crisis, certainly in terms of like where things are in the environment, and yet not fully dealing with it in our every day lives and the way that we live them," she said of her take on the tale. "I don't know what it would take for things to change dramatically, but I think certainly I believe in attempting to be awake to that and to hopefully do something. Do something in whatever way one can to like be a part of the movement for changing things or trying to make things better."
What do you think of "The East's" trailer? Tell us in the comments section below or on Facebook and Twitter.