Super Bowl XLVII TV spot teasers for "Iron Man 3," "Lone Ranger" and "Oz"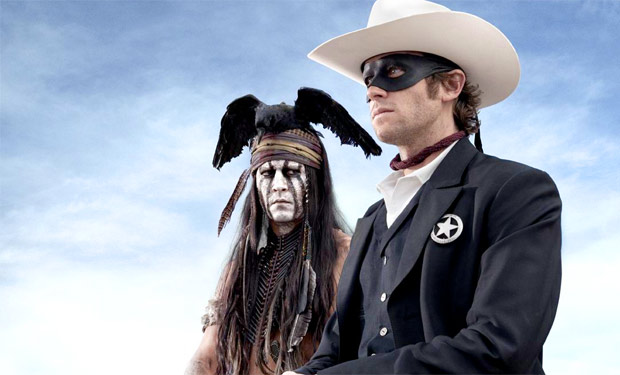 Posted by Terri Schwartz on
The Super Bowl is almost here, and Disney has unveiled sneak peeks at its three big movie promos that will air in anticipation of game day. If you're tuning in, you'll catch new promos for "Iron Man 3," "Oz: The Great and Powerful" and "The Lone Ranger," and Disney has given fans a taste of what's in store a bit early.
Here's the "Iron Man 3" tease:
It's basically a brief snippet of what we have already seen in the trailers, but /Film says we'll actually get something much different — and hopefully better — during the Super Bowl. This spot will last 60 seconds.
As for "The Lone Ranger" promo, its length is indicative of how long the Super Bowl trailer will run. Disney paid for a 90-second TV spot, which ends up costing millions of dollars.
This teaser, like all the trailers we've seen from the movie, plays up the relationship between Armie Hammer's Lone Ranger and Johnny Depp's Tonto. Our guess is we'll likely see some new action-packed footage in the new promo that Disney unveils.
Last but not least, there's the "Oz: The Great and Powerful" sneak peek:
This 10-second video gets across only the most basic premise of the movie: The wizard heads to Oz. The full promo will be 63 seconds long, and hopefully play up a whole lot of the Wicked Witch of the West.
Disney isn't the only studio promoting its 2013 film slate during the Super Bowl. Paramount is airing a "Star Trek Into Darkness" 30-second teaser and a 30-second "World War Z" promo, while Universal has paid for a 30-second "Fast 6" ad. The Super Bowl takes place on February 3.
What do you think of these sneak peeks at the Super Bowl promos? Which of these films are you most excited for? Tell us in the comments section below or on Facebook and Twitter.