"Star Wars" live-action TV series being discussed again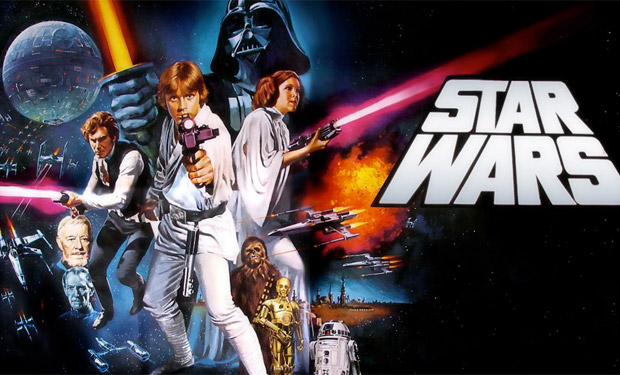 Posted by Terri Schwartz on
Is that long-discussed live-action "Star Wars" TV series finally on the way? It seems like it could be, or is at least being talked about.
In a conversation with Entertainment Weekly, ABC Entertainment President Paul Lee said that the ABC team is looking to develop a potential project with Lucasfilm now that Disney has acquired the company. Lee said that they'll look over the 50 scripts George Lucas and Rick McCallum made for the planned "Star Wars" TV show and see if there's anything to do with them.
"We'd love to do something with Lucasfilm, we're not sure what yet," Lee said. "We haven't even sat down with them. We're going to look at [the live-action series], we're going to look at all of them, and see what's right. We weren't able to discuss this with them until [the acquisition] closed and it just closed. It's definitely going to be part of the conversation. "
ABC is already working on a Marvel TV series called "S.H.I.E.L.D." with "The Avengers" director Joss Whedon, so it makes sense that a "Star Wars" show would come next. "Star Wars" has had success in cartoon form with "The Clone Wars," but the long-discussed live action series has never seen the light of day.
"It's going to be very much up to the Lucasfilm brands how they want to play it," Lee said. "We got to a point here with Marvel, a very special point, where we're in the Marvel universe, and very relevantly so, but we're not doing 'The Avengers.' But 'S.H.I.E.L.D.' is part of 'The Avengers.' So maybe something oblique is the way to [approach the 'Star Wars' universe] rather than going straight head-on at it."
EW also has a brief synopsis of the planned series, saying it "centers on the story of rival families struggling over the control of the seedy underside of the Star Wars universe and the people who live within the subterranean level and air shafts of the metropolis planet Coruscant (the Empire's urban-sprawl-covered home planet). A bounty hunter may be the main character. Set between the original 'Star Wars' film trilogy and the prequels, the time period allows for all sorts of potential appearances from classic figures from the Star Wars universe."
Do you think that this "Star Wars" live action TV series should finally get made? Tell us in the comments section below or on Facebook and Twitter.