"Star Wars: Episode VII": Joss Whedon and Rian Johnson both want to direct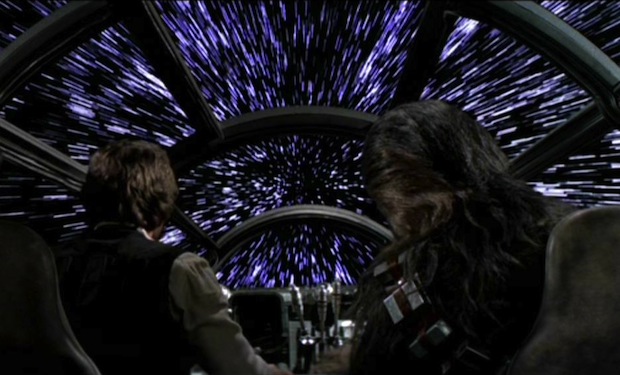 Posted by Terri Schwartz on
While "Star Wars: Episode VII" still doesn't have a director, it also doesn't have a lack of people interested in the gig. Two well-known directors have come forth to admit that they would have loved to tackle the film, though one is unable to and the other probably wouldn't be considered.
In an interview with CNN, Joss Whedon admitted he was frustrated when he realized that his commitment to "The Avengers 2" and "S.H.I.E.L.D." meant that he would be unable to be involved in "Star Wars: Episode VII." That didn't stop him from considering the idea, though.
"I'm as angry as you should be," Whedon said of realizing his initial interest wasn't going to pan out. When I heard that I was like, 'I wonder… no, I really can't do that. Oh, I already have a job.' I wouldn't clear 'The Avengers.' I'm having so much fun with that sequel right now, just with the script, that I couldn't imagine not doing it."
Meanwhile, "Looper" director Rian Johnson also wishes he could tackle this new science fiction project. His problem is that he doesn't think he's be considered for such a prestigious job.
"I don't think I'm on those sorts of lists," Johnson told Digital Spy. "On the one hand, it's Star Wars, it would be very hard to say no to."
He continued, "On the other hand, for me, I'm really enjoying just writing my own stuff, and right now that's what I'm doing, I'm writing another original screenplay now, and we'll figure out how to get it made. That's sort of what I'm in it for, is telling my own stories, and seeing if we can strike out on some new ground. So, luckily I don't think it's a problem that I'll have to deal with! It is sci-fi, but it's very different than 'Looper.'"
"Star Wars: Episode VII" is slated to come out in 2015. Michael Ardnt is writing the screenplay.
Who do you think should direct "Star Wars: Episode VII"? Tell us in the comments section below or on Facebook and Twitter.