"Shadow of the Colossus" film adaptation gains Seth Lochhead as a writer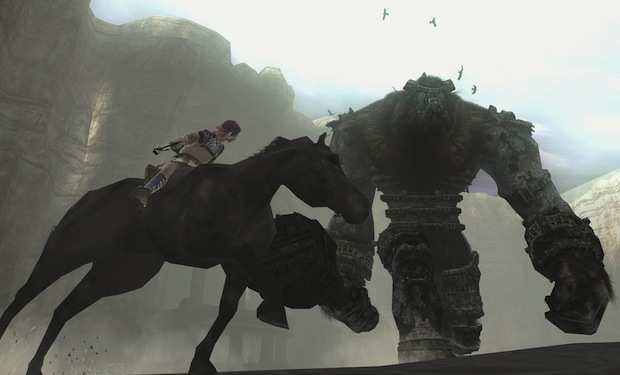 Posted by Terri Schwartz on
Ask someone whether video games can be considered art, and they'll likely point you in the direction of the 2005 PlayStation 2 game "Shadow of the Colossus." Though games like "Journey" have since followed in its footsteps, "Colossus" truly was a trendsetter at the time by putting a dark twist on the classic "Legend of Zelda"-style adventure games consumers have come to love.
The story is fairly straightforward: A man named Wanderer must defeat 16 creatures known as colossi to resurrect a girl named Mono. He rides his horse, Agro, around the Forbidden Land and is forced to defeat the creatures by a finding their weak points and felling them. Though the game doesn't explain much of its context, there is clearly a lot of story in "Shadow of the Colossus" that can be implied.
The fact that it is so seemingly simple is part of the game's charm, which is why it's somewhat disheartening to learn that an adaptation of the tale is being made for the big screen. The Hollywood Reporter has learned that Seth Lochhead is writing the screenplay for the movie, which is set to be directed by "Chronicle's" Josh Trank. Lochhead is best known for co-writing "Hanna" based on his original concept.
Though video game film adaptations seem like they could be on the rise, there are too many franchises that have been felled on their journey to the big screen for us to really get behind this one. Some things just shouldn't be messed with, and "Shadow of the Colossus" is one, especially if Lochhead tries to add exposition to the story that wasn't already in the game. We don't know Mono is, and part of why we love "Shadow of the Colossus" is because we don't want to know.
Are you as turned off by the idea of a "Shadow of the Colossus" movie as we are? Tell us in the comments section below or on Facebook and Twitter.