Seth MacFarlane's Oscar promos bode well for the Academy Awards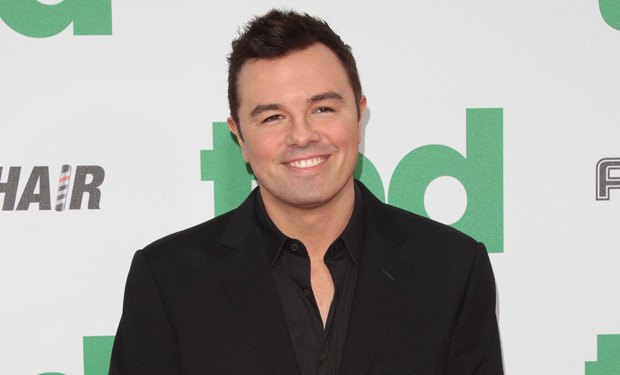 Posted by Terri Schwartz on
Seth MacFarlane is going to make one hell of an Oscars host. As he proved when he and Emma Stone announced the Oscar nominees, the "Family Guy" creator is charming in person and is charismatic on stage. That's likely why the Academy Awards promos released are so good. After all, MacFarlane doesn't need to do a Peter Griffin or Stewie impression to be funny.
Here are the promos:
Our favorites are the one where he claims Daniel Day-Lewis is doing an impression of him (after all, Day-Lewis really is that good) and the one where he told parents to ask their kids when he announced who he was. At least he's taking the gig seriously like he promised in a statement after his hosting duties were announced.
"It's truly an overwhelming privilege to be asked to host the Oscars," MacFarlane said in a press release. "My thoughts upon hearing the news were, one, I will do my utmost to live up to the high standards set forth by my predecessors; and two, I hope they don't find out I hosted the Charlie Sheen Roast."
The Academy Awards will air on February 24, 2013.
What do you think of these Oscar promos? Tell us in the comments section below or on Facebook and Twitter.