Seth MacFarlane stars in a "Psycho" Oscars promo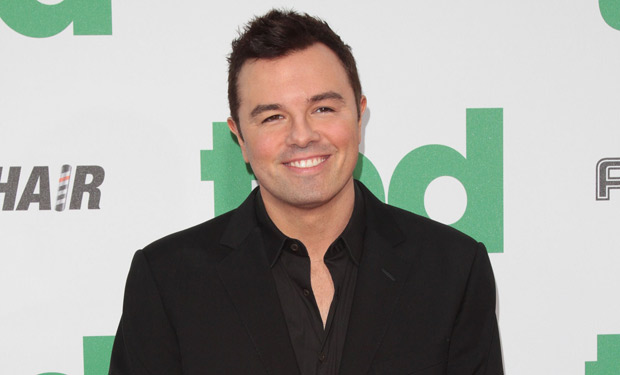 Posted by Terri Schwartz on
The Oscars might be weeks away, but Seth MacFarlane is already killing it as an Academy Awards host. He's released yet another promo, but this one goes the classic route.
"I'm Seth MacFarlane, and I'll be hosting the Oscars this year, where we'll be celebrating all your favorite films — like 'Psycho,'" he says in the above video, which then launches into a hilarious skit of him being the only other guest at the Bates Motel the night Marion Crane is murdered.
MacFarlane is at his best when he's performing skits, so hopefully this promo is a sign of what's to come Oscar night. Or maybe he'll just continue spoofing our favorite classic films in the weeks leading up to the February 24 awards show. Either way, the more we get, the better.
"It's truly an overwhelming privilege to be asked to host the Oscars," MacFarlane said in a press release. "My thoughts upon hearing the news were, one, I will do my utmost to live up to the high standards set forth by my predecessors; and two, I hope they don't find out I hosted the Charlie Sheen Roast."
Are you looking forward to MacFarlane hosting the Oscars? Tell us in the comments section below or on Facebook and Twitter.