Ron Howard to direct and J.J. Abrams to produce "All I've Got"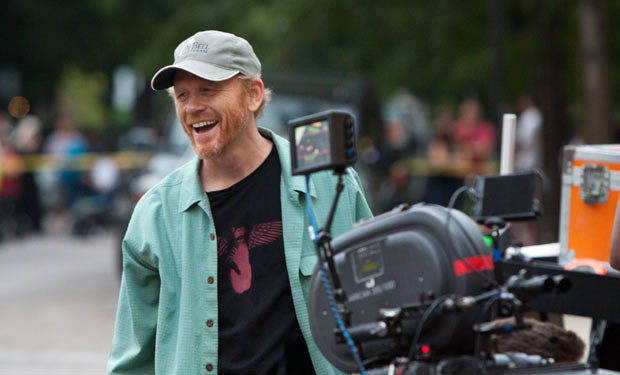 Posted by Terri Schwartz on
Ron Howard has got his next picture in sights, and it's one we're getting increasingly excited about. It's been announced that he'll be helming "All I've Got," a project J.J. Abrams' Bad Robot is producing.
The movie is an adaptation of Israeli TV movie "Kol Ma She'Yesh Li," which was written and directed by Margalit Keren. Vulture describes the project as "equal parts 'The Notebook' and Albert Brooks' 'Defending Your Life.'" As the site describes it, "All I've Got" is a fantasy-thriller, so don't expect this to be Howard's replacement for his hoped for "The Dark Tower" adaptation.
"All I've Got" is about "a young, very-much-in-love man and woman who get into a freak car accident in which the man is killed. Though the woman moves on and marries another man with whom she has three children, her own death 50 years later only opens more doors. In the afterlife, she is given the choice of forgetting the memory of her life after the accident and becoming young again to be with her first love, or choosing to remain as she is and waiting for her second husband's death."
No word yet on when this film will be released or who will star in it, but it looks like it will be Howard's next project after "Rush." Those details are extraneous; we're just thrilled to see him teaming up with Abrams for anything. Heck, they could make a commercial for Target together and we'd be on board.
Do you think that "All I've Got" is a good fit for Ron Howard? Tell us in the comments section below or on Facebook and Twitter.