Exclusive premiere: Madison "Hot Hot Love"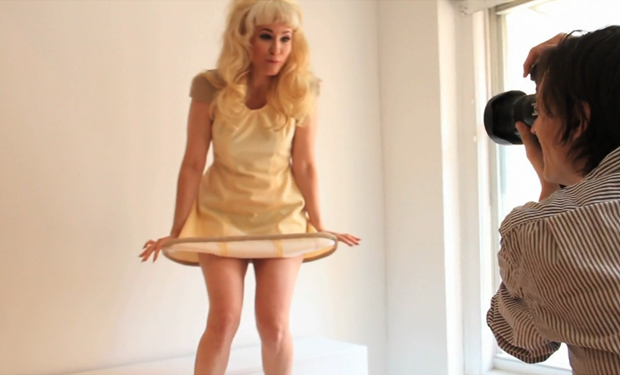 Posted by Brandon Kim on
Madison is definitely not the first girl to have her hand suddenly molested by a record label executive's tongue in the back seat of a car, but not everyone turns it into a pop video. This semi-autobiographical treatment of "Hot Hot Love," directed by Art Boonparn, comes as the New York pop starlet readies a follow up to her 2011 debut, on her own label, G Records.
"Making this video was truly a joy because working with Art Boonparn –just say his name a few times, boonparn boonparn boonparn, so fun — was killer!" Madison said. "He was so open and that's rare for a director. He has no ego in the process which is what I have been running from in the music business and partly what the video is about."
video player loading
.
.
.
"I also put being funny as my top traits in a human, and he is funny," Madison beamed, recalling her one-day shoot with Boonparn. "He gets the irony in the concept and appreciates the humor. For example, when the label guy and I are in the car and he licks my hand — this really happened, VP of a major label! — Art was like, 'that is so gross, okay awesome, let's do that again.'"
Madison's "We've Been Nothing" EP, featuring The Heavy's backing singers, drops February 5th.
Tell us tales about when you were licked by a record label guy in the comments below or on Twitter or Facebook!