Exclusive premiere: Books On Tape "Johnny Drums on the Rocks"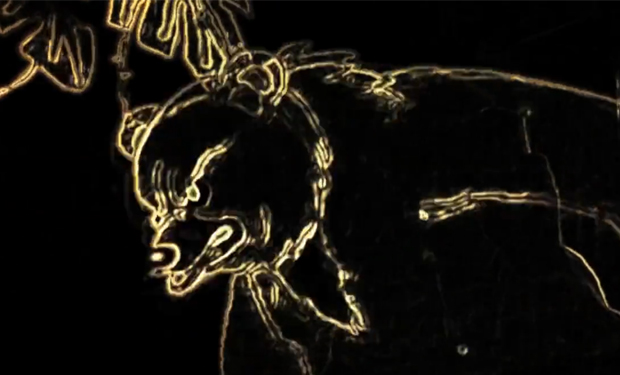 Posted by Brandon Kim on
Beatpunk, Todd Drootin, retired his Books On Tape moniker back in 2006, but he's returned after digging up some old frantic tracks forgotten in his garage for six years. These got collected on an album called "Retired Numbers," which dropped in November full of unrelenting beats that don't sound out of place today. Six years is a long time in music and an even longer time in tech terms — there wasn't even an iPhone in 2006 if you can imagine that. You had almost certainly not heard of a thing called Twitter either.
"Video technology has obviously become a lot more accessible since the last time I put out an album (2005), so this is the first time I've done my own video for Books on Tape," Drootin said of his new found talent for visual sampling and manipulation. "Naturally, it was a similar process to the music I make — plunder a variety of sources, dirty 'em up, smash 'em together. Some old public domain cartoons in there twisted up with effects and also some footage I shot with my phone. Just like with BoT music, I was aiming for lo-fi, chaotic, sloppy and fun."
video player loading
.
.
.
Remember Books on Tape? Let us know in the comments below or on Twitter or Facebook!