Exclusive premiere: Blaudzun "Elephants" live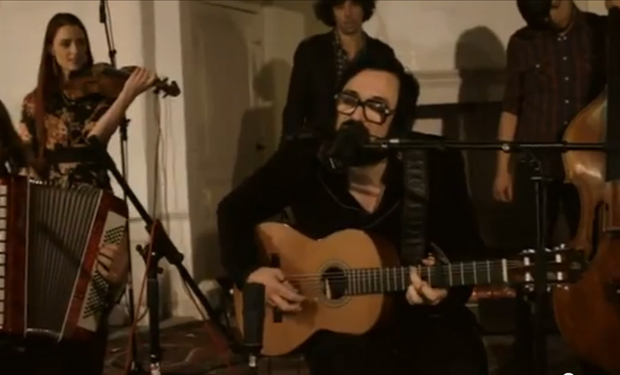 Posted by Brandon Kim on
Dutch singer-songwriter Johannes Sigmond's obscurely named Blaudzun (after a Danish cyclist from the 1970's), began as soundtrack for a midnight drive. Now three albums in, the Holland-based artist is breaking out of the Netherlands with wide acclaim.
This song is the first single off his latest effort, "Heavy Flowers," originally recorded in Utrecht. "We recorded this one on a cold night in an empty building in the east of The Netherlands," Sigmond said, who assembled a handsome crew of players for the live jam. "I tried a more simpler acoustic approach instead of using electric guitars and synths like on the album version. Hope you'll enjoy."
"Heavy Flowers" will be released stateside, January 29th, on Krian Music Group.
video player loading
.
.
.
Are you experiencing spectacles envy? Let us know in the comments below or on Twitter or Facebook!