Portlandia's Fred Armisen and Out There's Ryan Quincy are taking over MacWorld on Friday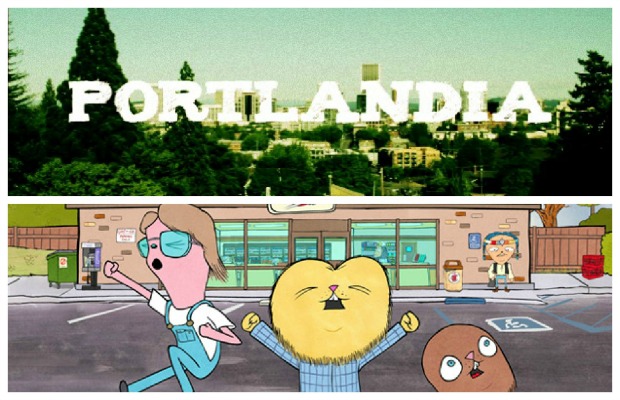 Posted by Melissa Locker on
As anyone who has seen this Portlandia sketch could guess, Fred Armisen loves technology:
Fred is a huge tech nerd. A real nerd. So it makes sense that on Friday at 9 a.m. PT he's heading to MacWorld/iWorld to talk with Macworld senior editor, Chris Breen, about how he uses Apple technology to empower his creativity and tell the world which products he can't live without.
If you're at MacWorld/iWorld, you'll want to stick around for a special sneak peek at our new animated series Out There. Lucky panel attendees will hear from Emmy-winning director and producer Ryan Quincy, and members of his creative team, including Animation Producer Craig Hartin and Executive Producer Tony Gama-Lobo, as they share all the gory details about how their new animated series, Out There, evolved from a kernel of an idea into a a full 10-episode season coming soon to IFC. Out There's awesome staff will share video outtakes and clips and discuss their behind-the-scenes creative process followed by an audience Q&A. Sounds great, right? Wish we could go! Get more details here.
Since we can't go to MacWorld/iWorld and we hear that pouting gives you wrinkles, let's all watch a full episode of Out There right now, because laughter cures all:
video player loading
.
.
.
Want the latest news from Portlandia? Like them on Facebook and follow them on Twitter@ifcPortlandia and use the hashtag #portlandia.
Portlandia airs on IFC on Fridays at 10/9c; Out There kicks off February 22 at 10:30/9:30c