Paul Giamatti in talks for The Rhino in "The Amazing Spider-Man 2"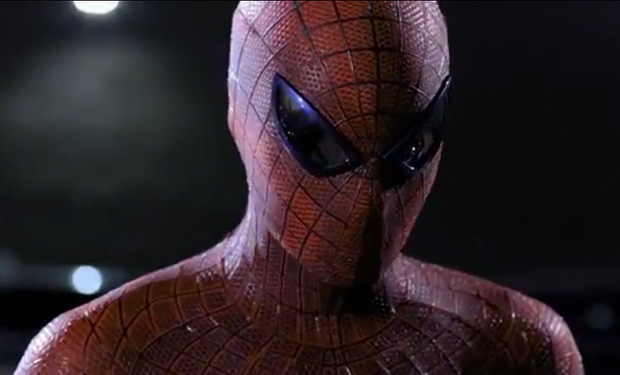 Posted by Terri Schwartz on
Here's a surprising "The Amazing Spider-Man 2" twist: The film is going to have a second villain, and it looks like it will be The Rhino. Even more surprising? Paul Giamatti is in talks to play him.
The Hollywood Reporter has the news, saying that Giamatti is negotiating for the role. In addition, "Like Crazy" star Felicity Jones is also in talks for an unspecified part in the comic book film.
Worth noting: Hollywood.com's Matt Patches found an interview with Giamatti from a 2011 episode of "Conan" where he admits to desperately wanting to play The Rhino. While that was likely in reference to "The Amazing Spider-Man," it seems like someone on the production team took note of it for the upcoming sequel.
"I want to play one of the bad guys. What I hope they do is revive from my childhood The Rhino as the bad guy," Giamatti said at the time. "I think I would be the best Rhino possible."
He echoed similar sentiments to ShowbizSpy at around the same time, saying, "I thought Rhino was the greatest thing when I was a little kid. It was a guy who was basically in this rhinoceros outfit and I always thought, 'Why don't they have The Rhino in one of their movies,' but maybe The Rhino wasn't that big of a deal for anybody but me. … If they ever go with The Rhino I would be ready and waiting."
"The Amazing Spider-Man 2" starts shooting in February and swings into theaters on May 2, 2014. Andrew Garfield, Emma Stone and director Marc Webb are both officially back for the sequel. Shailene Woodley has joined as Mary Jane Watson, Jamie Foxx is officially Electro and Dane DeHaan is playing Harry Osborn.
Do you think that Giamatti and Jones would be good additions to the "Amazing Spider-Man 2" cast? Tell us in the comments section below or on Facebook and Twitter.