"Oz: The Great and Powerful" reveals two New Year's TV spots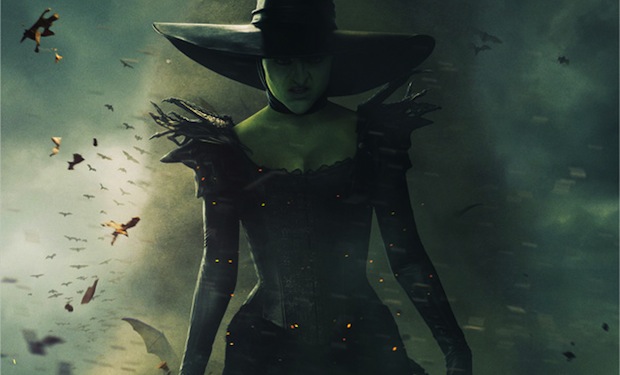 Posted by Terri Schwartz on
"Oz: The Great and Powerful" would like to wish you a very happy New Year with a very wicked witch. The upcoming Disney movie released two new TV spots that helped herald in 2013.
Both show snippets of the upcoming movie that have already been teased in other trailers, but both videos seek to highlight the return to the mystical world of Oz. Is it enough to get you hyped? That depends on your particular interests, but we think everyone can agree that the shot of the Wicked Witch (of the East? West?) in the countdown TV spot is pretty epic.
The film, directed by Sam Raimi, stars James Franco as Oscar Diggs — the man who eventually becomes the man behind the curtain: the Wizard of Oz. The cast also includes Mila Kunis, Rachel Weisz and Michelle Williams, who star as witches Oscar meets during his adventures in the Land of Oz. Though it's made many years later, it's easy to see the parallels Raimi is trying to draw both visually and story-wise between "The Wizard of Oz" and this film.
"Oz the Great and Powerful" is due in theaters on March 8, 2013.
What do you think of these new TV spots? Tell us in the comments section below or on Facebook and Twitter.