"Ninja Turtles" to start filming in April?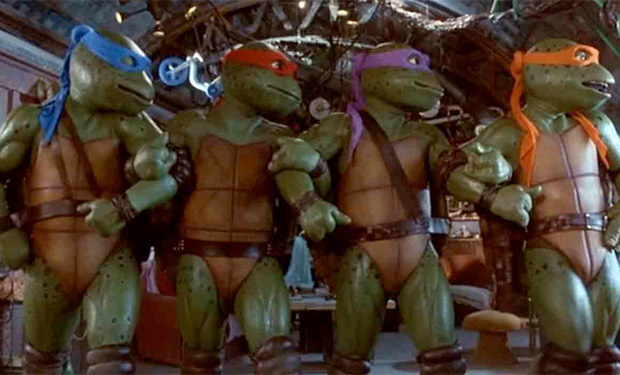 Posted by Terri Schwartz on
There hasn't been too much news on the "Ninja Turtles" front in a while now, but that seems like that could be because producer Michael Bay is gearing up to head into production. A new report claims that the movie could start filming in New York City as early as April.
Production Weekly posted the news to Twitter by tweeting, "Principle photography on TEENAGE MUTANT NINJA TURTLES, is scheduled to begin this April in New York." Of course, the film is allegedly supposed to just be called "Ninja Turtles," but that's just splitting hairs.
Back in the fall, a leaked version of the "Ninja Turtles" script hit the web and earned Bay some backlash. He quickly stood up and defended the project, which is being directed by Jonathan Liebesman.
"To end this stupid merry go round and explain the math…Yes we signed on two years ago to Turtles, but with no deal in place. Deal completed towards end of last year. And yes, that's how long deals sometimes take," he said. "So no work was done on the script. Blame Paramount, not us for the first draft."
Bay also defended the decision to change the name to "Ninja Turtles," saying, " "Paramount marketing changed the name. They made the title simple. The characters you all remember are exactly the same, and yes they still act like teenagers. Everything you remember, why you liked the characters, is in the movie. This script is being developed by two very smart writers, with one of the original creators of Ninja Turtles. They care VERY MUCH about making this film for the fans. Everyone on this team cares about the fans. Just give them a chance. Jonathan the director, is a major fan of the whole franchise. HE'S NOT GOING TO LET YOU DOWN."
The movie is slated to hit theaters on May 16, 2014, the same day as the new "Godzilla" project.
Are you intrigued by "Ninja Turtles"? Tell us in the comments section below or on Facebook and Twitter.