Michael Fassbender's "Assassin's Creed" gets a screenwriter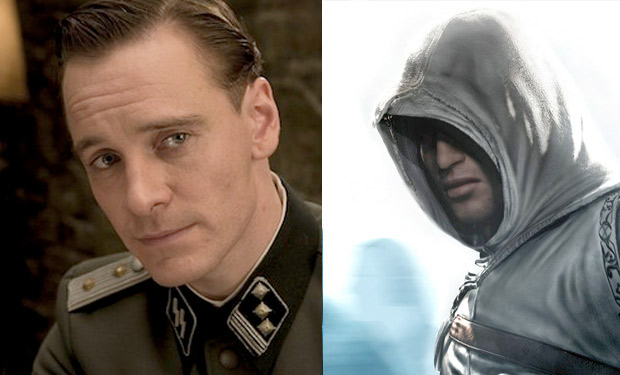 Posted by Terri Schwartz on
Finally, a new development on Michael Fassbender's "Assassin's Creed" project. Ubisoft has partnered with New Regency to make the film, and it seems like the companies have finally decided on a writer.
The Hollywood Reporter has learned that Michael Lesslie has been hired to pen the screenplay for the video game adaptation. He is relatively untested as a screenwriter, so it remains to be seen if New Regency needs to call in someone else farther down the road to polish up his script. Lesslie has made a name for himself writing plays that have been performed at the National Theatre Company and penning a number of short films.
Little is known about the premise for the "Assassin's Creed" movie, like whether it will be an adaptation of one of the games in the series or will stand on its own. The central character in the modern day story of "Assassin's Creed" is a man named Desmond Miles, but he explores the memories of a variety of different characters in the past. Though Fassbender is tapped to star in the film, it remains to be seen if he'll play Desmond or someone else.
"We wanted to do everything we could to secure the rights to 'Assassin's Creed,' which Ubisoft has maintained with such care and quality over the years," said Brad Weston, president and chief executive officer at New Regency, said in a press release announcing the partnership with Ubisoft. "Having just finished working with Michael on Steve McQueen's '12 Years A Slave' (with Plan B) made the partnership even more irresistible."
"Assassin's Creed" was supposed to start filming over the summer, but it doesn't seem especially likely that it will be able to stick to that plan. A director still has not been chosen for the movie.
Who would you like to see direct "Assassin's Creed"? Tell us in the comments section below or on Facebook and Twitter.