"Man of Steel" image shows Amy Adams as Lois Lane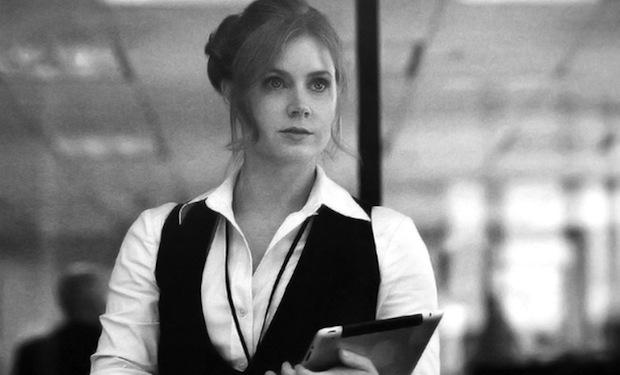 Posted by Terri Schwartz on
"Man of Steel" is catapulting Superman into the 21st century. The first official photo of Amy Adams as Daily Planet reporter Lois Lane has arrived, and in it she can be seen holding none other than an iPad.
An iPad? Yes, it seems as though technology has finally caught up with the Superman movies, and Zack Snyder's "Man of Steel" will be set in the modern day. We've seen brief tastes of Adams' take on Lois in the various "Man of Steel" trailers that have been released, but this picture shows that she does a great job portraying Superman's love interest.
Meanwhile, writer David S. Goyer recently opened up to Empire (via ComicBookMovie.com) about his take on the classic Superman story. He said that they're approaching Superman "as if [he] were real," and are trying to ditch all the comic book-y elements of the previous flicks.
"I adore the Donner films. Absolutely adore them. It just struck me that there was an idealist quality to them that may or may not work with today's audience. It just struck me that if Superman really existed in the world, first of all this story would be a story about first contact," Goyer said. "You know nothing can hurt Superman, presumably other than Kryptonite. The challenge was simply: can we figure out a way to make those elements work, quote unquote, in the real world? It's very much a story of a man with two fathers."
"Man of Steel" stars Russell Crowe, Henry Cavill, Adams, Michael Shannon, Kevin Costner, Diane Lane and Laurence Fishburne. It is due in theaters on June 14, 2013 in IMAX and 3D.
What do you think of Adams as Lois Lane? What's your take on Goyer's interpretation of Superman? Tell us in the comments section below or on Facebook and Twitter.