"Looper" deleted scene shows off Emily Blunt's acting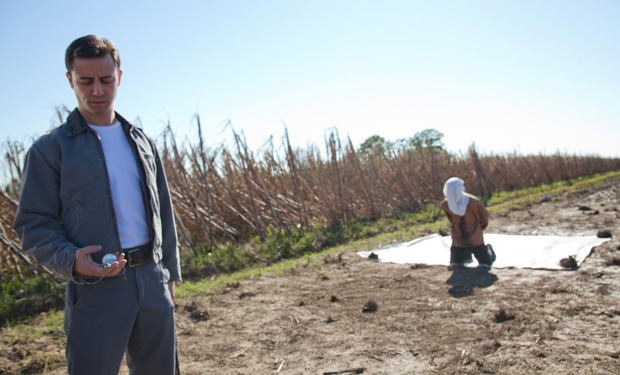 Posted by Terri Schwartz on
If you still haven't seen "Looper," you're doing yourself a major injustice. Rian Johnson's sci-fi flick was one of the best movies to come out in 2012, so it makes sense that the first deleted scene from the flick to be released would be equally fantastic.
It makes sense why the scene was cut, but it's a shame because it really showcases the great turn Emily Blunt made in the movie. This scene is taken from the part of "Looper" where Garret Dillahunt's Jesse comes to find Joseph Gordon-Levitt's Joe, who is hiding in Blunt's Sara's house. Here Sara has to take Jesse down to see the laundry room, which he believes is suspicious but actually isn't. If only Sara really hadn't been hiding Joe out, what comes after would have ended a lot happier.
In the present day of "Looper," time travel has yet to be invented, but in 30 years it will be, albeit illegally and only available through the black market. Mob bosses send their hits back in time to be killed by hired guns known as "loopers," who then get compensated handsomely for it. Joe (Gordon-Levitt) is one such looper, and his life is going great until he finds himself face-to-face with his latest hit: his future self (Willis).
"Looper" came out on DVD on December 31, 2013.
What did you think of this deleted scene? Tell us in the comments section below or on Facebook and Twitter.