Joseph Gordon-Levitt and Michael Rosenbaum also rumored to be up for "Guardians of the Galaxy" role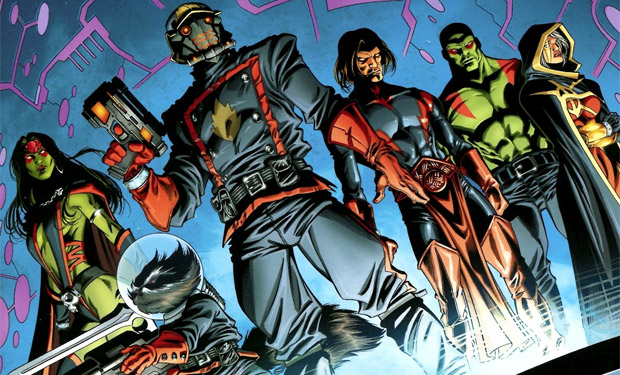 Posted by Terri Schwartz on
Add two more names to the list of actors rumored to be considered for the lead role of Peter Quill — aka Star-Lord — in the upcoming Marvel film "Guardians of the Galaxy." Thus far no one has been officially cast, but it's being reported that Joseph Gordon-Levitt and Michael Rosenbaum are both in contention for the part.
Deadline has the news about Gordon-Levitt, while Rosenbaum revealed the "Guardians" news himself. "Read for my pal @JamesGunn GUARDIANS OF THE GALAXY for PETER QUILL. What a treat! Thanks Jimmy. @Marvel," he tweeted. They're facing off against an alleged shortlist that includes Jim Sturgess and Zachary Levi.
With the exception of Sturgess, all the actors here already have their feet in the comic book well. Rosenbaum rose to fame for playing Lex Luthor in "Smallville," Joseph Gordon-Levitt played Robin in "The Dark Knight Rises" and is rumored to portray Batman in "Justice League," and Levi already has a role in the Marvel Cinematic Universe as Fandral in "Thor: The Dark World." Does that make Sturgess the shoe-in? It doesn't seem like it, as more actors continue to read for the role.
"Guardians of the Galaxy" is due in theaters on August 1, 2014. The movie will be the first to introduce new superheroes to Marvel's Phase Two line-up, and will likely deal with the villain Thanos who was introduced at the end of "The Avengers." The Guardians of the Galaxy are Drax the Destroyer, Groot, Star-Lord, Rocket Raccoon and Gamora.
Who do you think should play Star-Lord? Tell us in the comments section below or on Facebook and Twitter.