"John Dies at the End" review: A demented, dimension-hopping good time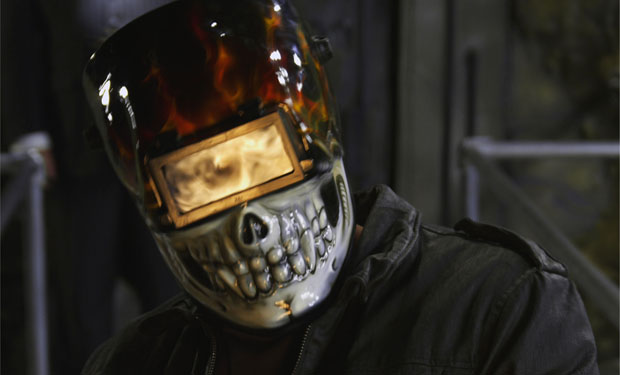 Posted by Rick Marshall on
Some films are easy to review. You assess the director's presentation of the story, note the highs and lows of the cast's performances, offer some critique of the writing, set pieces, or any other standout elements of the film, and then call it a day.
"John Dies At The End" is not that sort of film.
Like "Naked Lunch" or "The Adventures of Buckaroo Banzai Across the 8th Dimension" before it, "John Dies At The End" is a weird, wild, and wonderfully unique film that defies just about every convention that critics – and traditional media – throw at it. And while that's usually a recipe for disaster, "John Dies At The End" somehow manages to make all of its disparate elements work together into a fun, crazy adventure that carries you along for the ride instead of making its audience feel perpetually left behind.
Directed by Don Coscarelli ("Bubba Ho-Tep," "Phantasm") and based on Jason Pargin's trippy horror novel of the same name (published under his pseudonym David Wong), "John Dies At The End" follows a pair of slackers whose experience with a new drug called "soy sauce" reveals the existence of an interdimensional invasion occurring all around them. As they get caught up in thwarting the invasion, the drug's effects on time and space push them into confrontations with all manner of strange creatures and leave them uncertain of what's real and what is simply another hallucination.
The film stars Chase Williamson as protagonist and narrator David Wong, and a similarly unfamiliar face, Rob Mayes, as David's stoner pal, John. Paul Giamatti, Clancy Brown, and Doug Jones highlight a short list of well-known actors who appear throughout the film in a variety of appropriately weird roles.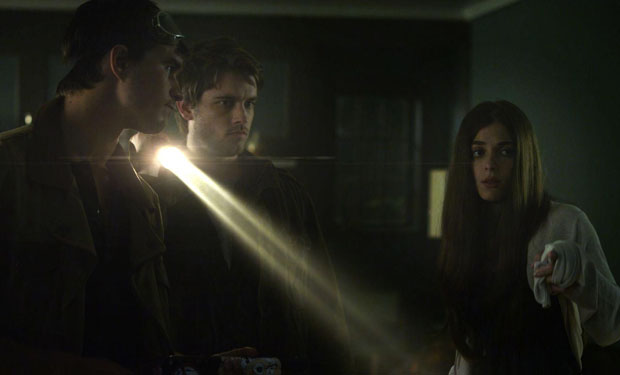 Not having read Pargin's 2007 novel, I can't speak to Coscarelli's faithfulness to the source material, but given the surreal nature of the story, "John Dies At The End" deserves praise for somehow finding the linear narrative in what could've been a terribly messy, tangled adaptation. Instead of falling apart into a series of weird, sci-fi vignettes, "John Dies At The End" manages to constantly move forward with the story it's telling – even when it seems like a plot point or timeline has veered off into tangent territory.
Coscarelli's knack for putting an unsettling, sinister spin on just about any type of scene – one of the hallmarks of his "Phantasm" films – gets a heavy workout in "John Dies At The End," as there's rarely any certainty about what's real and what Dave and John have unintentionally conjured from their drug-addled, reality-warping subconscious. Still, there's an underlying sense that the pair are taming the drug as the adventure progresses, and by the end of the film the ratio of chemically-induced terror to chemically-induced heroism (a twisted, non-traditional sort of heroism, but heroism all the same) gradually shifts into their favor. It's a subtle transition that could've been easily overdone – or even not done at all – but Coscarelli does a nice job of turning his aimless slackers into our dimension's best hope for survival.
Williamson and Mayes both offer up great performances in their respective roles, with Williamson playing off Giamatti particularly well during their scenes together. Neither Giamatti nor Brown (or Jones, for that matter) have particularly meaty roles in the film, but Coscarelli puts them to good use providing a big dose of flavor to scenes that might otherwise be a little dry. The entire cast, in fact, seems to find just right the balance in their performances to sell the over-the-top weirdness going on around them.
Still, despite all of the diverging, mingling, and meandering timelines that constitute the narrative of "John Dies At The End," the story being told in the film still manages to stay on a linear course that separates it from many other failed adaptations of unconventional stories. There's no shortage of mash-ups out there that try to blend elements of horror, sci-fi, and black comedy – often with a heavy dose of the surreal to lubricate the mix – but few of them manage to pull it off with any success.
"John Dies At The End" is a great example of what can happen when a writer and director's vision syncs up with that of the author of something very unique, and very special. Only time will tell if "John Dies At The End" will achieve as similar a level of under-the-radar success as Coscarelli's "Bubba Ho-Tep," but it's hard not to believe the film is well on its way to becoming a cult classic.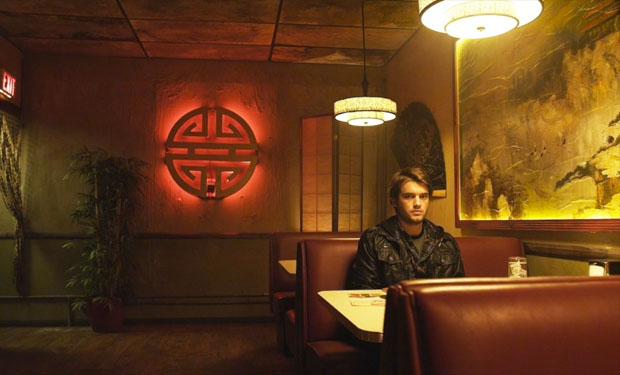 "John Dies At The End" hits theaters in limited release Friday, January 25. The film is directed by Don Coscarelli, and is based on a book of the same name by Jason Pargin (written under the pseudonym David Wong).