Jim Carrey and Adam Sandler being considered for "Guardians of the Galaxy"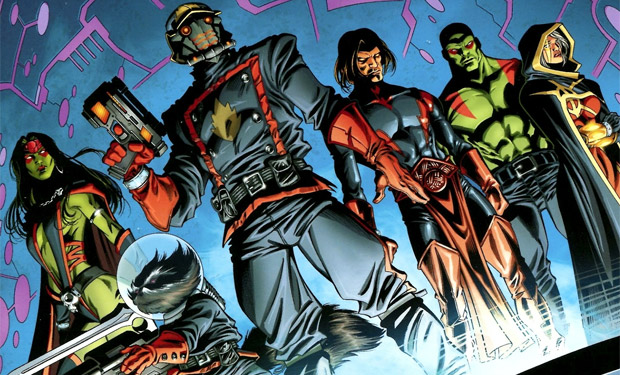 Posted by Terri Schwartz on
We're finally hearing some names swirl for the non-Star-Lord characters in "Guardians of the Galaxy," but they weren't the names that we expected.
Latino Review is reporting that Marvel is currently trying to convince Jim Carrey and Adam Sandler to join the upcoming ensemble film. It's unclear which roles they'd play (likely not Peter Quill), but it's also unclear if they're being considered for the same or different roles. Carrey already is doing his comic book duty in "Kick-Ass 2," so it will be interesting to see if he jumps into a different franchise too. If Sandler ends up coming on board, it will be nice to see him have to work opposite a group of actors who aren't his peers like they are in the "Grown Ups" movies.
In addition, it's being reported that more actors are being considered for Peter Quill. Wes Bentley, Chris Lowell and Cam Gigandet join Zachary Levi, John Krasinski, Joseph Gordon-Levitt, Michael Rosenbaum and Jim Sturgess as the actors being looked at to play Star-Lord. Meanwhile, Isaiah Mustafa, Dave Bautista and Brian Patrick Wade are all up to play Drax the Destroyer.
"Guardians of the Galaxy" is due in theaters on August 1, 2014. The movie will be the first to introduce new superheroes to Marvel's Phase Two line-up, and will likely deal with the villain Thanos who was introduced at the end of "The Avengers." The Guardians of the Galaxy are Drax the Destroyer, Groot, Star-Lord, Rocket Raccoon and Gamora. How long do we have to wait to get some lady casting news?
Would you like to see Carrey or Sandler in "Guardians of the Galaxy"? Tell us in the comments section below or on Facebook and Twitter.