J.J. Abrams set to direct "Star Wars: Episode VII"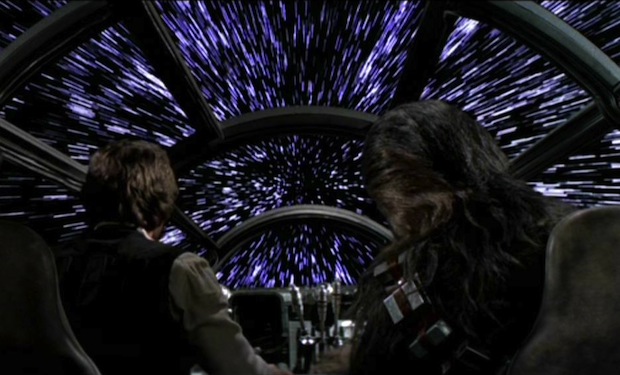 Posted by Terri Schwartz on
It's not official "Star Wars" director news, but it's as close as we've come so far. Inside sources say that J.J. Abrams is set to direct "Star Wars: Episode VII."
TheWrap has confirmed with an insider "with knowledge of the production" that Abrams will "take stewardship of one of Hollywood's most iconic and lucrative film franchises." Ben Affleck had been considering the gig and was reportedly at the top of Disney's list before "the lure of the Jedi was too strong" and Abrams decided to take the job.
Though Abrams had denied his involvement in the franchise in the past, it is worth noting that he has nothing next on his directing docket now that he's done with "Star Trek Into Darkness." No one from Lucasfilm has confirmed that Abrams has taken the job yet, but president Kathleen Kennedy did tease that the director announcement would come in January.
Once "Star Wars: Episode VII" was announced at the end of October, Abrams' name quickly jumped to the top of the list of fan-favorite directors that people wanted to see helm the project. It took him about two weeks to say that he had no interest in directing the movie.
"Look, 'Star Wars' is one of my favorite movies of all time," he said. "I frankly feel that – I almost feel that, in a weird way, the opportunity for whomever it is to direct that movie, it comes with the burden of being that kind of iconic movie and series. I was never a big Star Trek fan growing up, so for me, working on 'Star Trek' didn't have any of that, you know, almost fatal sacrilege, and so, I am looking forward more then anyone to the next iterations of Star Wars, but I believe I will be going as a paying moviegoer!"
If this news is true — and it seems likely that it is — then Abrams will be responsible for two of the biggest nerd franchises around: "Star Trek" and "Star Wars," Maybe it's Abrams, not a Skywalker, who was always meant to bring balance to the Force.
"Star Wars: Episode VII" is slated to come out in 2015. Michael Ardnt is writing the screenplay. There's also a rumor swirling that Zack Snyder will direct a "Seven Samurai"-style "Star Wars" spinoff movie.
Do you think Abrams is a good pick for "Star Wars: Episode VII"? Tell us in the comments section below or on Facebook and Twitter.