J.J. Abrams screens "Star Trek Into Darkness" for fan dying of cancer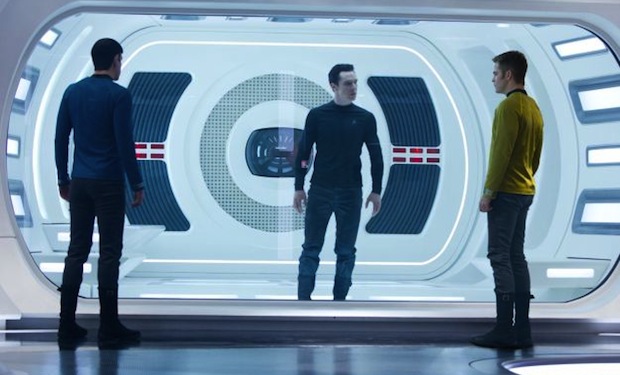 Posted by Terri Schwartz on
J.J. Abrams has made a dying man's dream come true.
The friend of a Trekkie named Dan who is dying of cancer took to Reddit to tell Dan's story. The lifelong "Star Trek" fan had gone to see a screening of "The Hobbit: An Unexpected Journey" in the hopes that he would see the prologue of "Star Trek Into Darkness," but it wasn't screened then. Not long after, Dan discovered he only had weeks left to live and wasn't allowed to go out to the movies to see the prologue. His diagnosis also meant he wouldn't live long enough to see the full-length film.
Not long after the post went wild on Reddit, Dan's wife posted an update to say that J.J. Abrams reached out to them and was hoping to set up a screening for Dan of either the prologue or — hopefully — the whole movie. It turns out the latter worked out, as Dan's wife says her husband was able to watch the feature a la "Fanboys."
"Hi everyone, it's Daniel's wife, we are of course sworn to secrecy, BUT we are officially allowed to say we saw it and we enjoyed it IMMENSELY as a film and as a gesture," she wrote. "Also, it was truely amazing that a film-maker so secretive as JJ Abrams was kind enough to show this to us. … We were so touched when [Abrams] was concerned that we wouldn't 100% enjoy the screening as it's still being worked on……. Be assured we enjoyed it 110%!"
The message continued, "It is also so wonderful for his friends & his family to finally hear some good news from us, they know how important film is to Daniel & could not think of a better way to please him. So this gesture really has brought a lot of smiles all around. it was a wonderful thing to see with Daniel and a wonderful thing to see Daniel enjoy – Making someone as ill as he is smile for any length of time really makes a difference. (At this point making me smile is good too)"
"Star Trek Into Darkness" is directed by Abrams and stars Pine, Zachary Quinto, Zoe Saldana, Simon Pegg, Anton Yelchin, Karl Urban, John Cho and Bruce Greenwood. Newcomers Alice Eve and Benedict Cumberbatch have been added in undisclosed roles. The film is slated to hit theaters on May 17 in IMAX and 3D. It's been revealed that over 40 minutes of "Star Trek Into Darkness" will be shown in IMAX.
What do you think of this kind gesture? Tell us in the comments section below or on Facebook and Twitter.