Isaiah Mustafa among actors shortlisted for Drax in "Guardians of the Galaxy"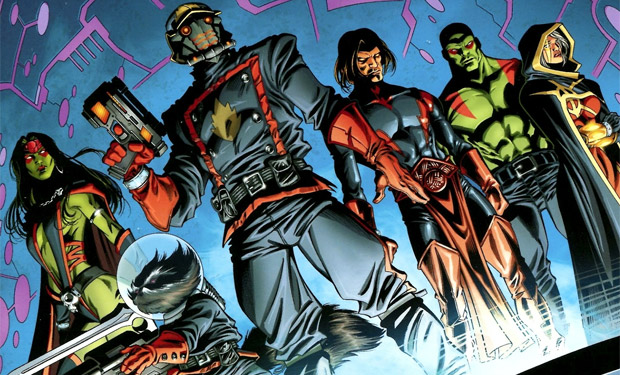 Posted by Terri Schwartz on
Finally we are moving a bit beyond the Star-Lord "Guardians of the Galaxy" casting rumors. A new report has come out with a reported shortlist of actors being considered for the role of Drax the Destroyer in the upcoming Marvel movie.
Comic Book Movie has learned from a source "very close to production" that Isaiah Mustafa, WWE star Dave Bautista and Brian Patrick Wade are all being considered for the role. If Mustafa got the role, he'd already have some experience with Zachary Levi, who is being rumored for the role of Peter Quill. The two of them worked briefly on "Chuck" together.
In addition, John Krasinski has been added to the list of actors in contention for the role of Star-Lord. Both he and his wife, Emily Blunt, had circled Marvel movie roles in the past but never landed one. We would definitely not complain if Krasinski walked away with this one. He's up against other popular choices like Joseph Gordon-Levitt, Michael Rosenbaum, Jim Sturgess and Levi.
"Guardians of the Galaxy" is due in theaters on August 1, 2014. The movie will be the first to introduce new superheroes to Marvel's Phase Two line-up, and will likely deal with the villain Thanos who was introduced at the end of "The Avengers." The Guardians of the Galaxy are Drax the Destroyer, Groot, Star-Lord, Rocket Raccoon and Gamora.
Who would be in your dream "Guardians of the Galaxy" cast? Tell us in the comments section below or on Facebook and Twitter.