"Iron Man 3," "Man of Steel" and "The Wolverine" get new photos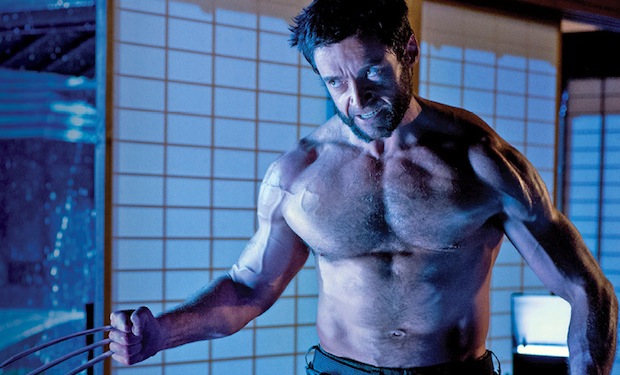 Posted by Terri Schwartz on
It's a new year, and that means it's time for a whole new batch of superhero movies. Among the films we are most excited for this year are "Iron Man 3," "The Wolverine" and "Man of Steel," so fortunately for us new images of all three movies have been released.
The pictures come from Entertainment Weekly, via /Film. They don't offer much in the way of spoilers, but the shots do give a sense of what we can expect from these new movies.
In "The Wolverine" image, which can be seen above, Hugh Jackman can be seen flexing his muscles and metal claws in the film's Japanese setting. It will be excited to finally see a trailer from this movie, as thus far we haven't really seen anything explain how setting the movie in Japan will affect its story. Also, for the record, Jackman has come out and said that ripped upper body is 100 percent real.
The "Iron Man 3" still shows Tony Stark's Iron Man and Gwyneth Paltrow's Pepper Potts embracing, proving that their relationship will continue going strong after "The Avengers." That was teased a great deal in the "Iron Man 3" trailers that have been released, but it's nice to have extra confirmation. Maybe that will be a cause for some of the levity that's been promised in this movie.
Last but not least is "Man of Steel," which shows the image of Henry Cavill's Superman handcuffed that was already revealed in last month's "Man of Steel" poster. We're still no closer to figure out why he's been captured, but we'll likely find out soon enough.
"Iron Man 3" is due out on May 3, "Man of Steel" is slated for June 14 and "The Wolverine" will hit theaters on July 26.
What do you think of these new images? Which of these new movies are you most excited for? Tell us in the comments section below or on Facebook and